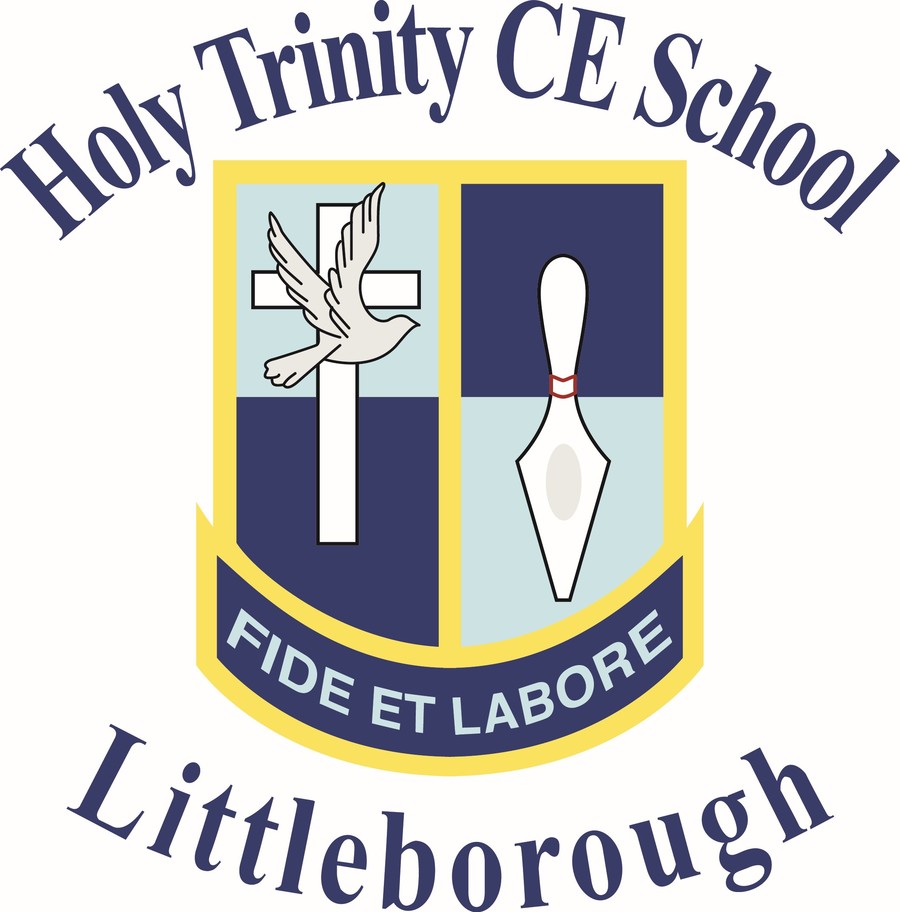 28th January 2019
ELECTION OF PARENT GOVERNOR
Following the recent letter asking for a parent governor, we have received two candidates. The next step is for parents to vote for their preferred candidate.
Every parent of a pupil who is a registered pupil at Holy Trinity School is eligible to vote for not more than one candidate to serve on the Governing Body of the School.
Further information about individual candidates can be found on the reverse of the voting paper.
| | | |
| --- | --- | --- |
| Name | Parent of child in which year group | Place Cross (X) in this column to indicate vote |
| Rachael Kirkpatrick | Year 4 | |
| Emma Dinnis | Year 1 and Year 3 | |
No other mark should be made on the voting paper other than your vote.
If you spoil your voting paper you may obtain another by returning this voting paper to the school.
This voting paper must be returned in the envelope provided, marked 'Parent Governor Ballot' to reach the Headteacher no later than noon on Thursday 14th February 2019. The voting paper may be returned by post, personal delivery, or by your child who is a registered pupil at the school.
Rachel Kirkpatrick – Governor Nomination Biography
I have been a parent of children attending Holy Trinity for several years having two older children who have moved on to secondary school and Max who is currently in year 4. I am proud to have sent my children to such a caring school which has given them countless opportunities to succeed and I feel that this is my chance to give something back to school.
I have a degree in secondary education and have taught at Hollingworth Academy since 2001. During my time in secondary education I have spent a great deal of time working with young people with special needs and this is an area I am passionate about as I believe that all children should be given opportunity during school to thrive regardless of their academic ability or particular additional needs. I also believe that my experience in education is something that would benefit the school if I was selected as parent governor. During the last few years I have enjoyed my time working on the PTA which has given me the chance to meet many of the parents finding out what they value about their children's education. I have also spent the last few years helping with the year 6 with their summer productions which have been immensely enjoyable and rewarding.
Emma Dinnis – Governor Nomination Biography
I have three children at Holy Trinity and am passionate about the huge impact that a child's education and environment has on their long term future.
Having been a Director/strategic board member for global companies for 15 years, I believe I possess the transferable skills to be a credible and valuable part of the governing team at Holy Trinity. In my most recent role, I led large teams, including Operations, Finance and Human Resources, with accountability for multi-million pound budgets. I was responsible for the overall delivery of the business' strategy which involved holding my fellow board members to account on all performance and financial based KPIs. My career has been fundamentally people and performance based and focused on continuous improvement.
I am currently on a sabbatical but using the time to be a Schools Services volunteer with the NSPCC, working to educate children on speaking out to keep themselves safe. My motivation for being a governor at Holy Trinity is simple; I am keen to give something back to the school that my children love and are flourishing in and believe my skills and commitment will contribute to the performance and ethos of the school.
................................................................................................................................................................................................................................................................
HOLY TRINITY CE PRIMARY SCHOOL
DATES FOR YOUR DIARY
@ 4.2.2019
Here is the latest 'Dates for Your Diary' newsletter. (Please note that events/dates may change in the future but this is the most up to date information we have). We hope you find this useful.
Date Event
Tuesday 5th February Music Festival Pop Solos – 10.30am – 12.15pm
Tuesday 5th February Year 1 & 2 Mini Stars at Hopwood Hall College - 1pm to 3pm
Wednesday 6th February Year 5 Swim Gala at Castleton – 9.30am to 11am
Tuesday 12th February Year 5 & 6 Young Voices
Thursday 14th February Year 5 Class Assembly
Friday 15th February PTA Family Disco at Littleborough Cricket Club – 6.30pm to 8.30pm
Friday 15th February School Closes for Half Term
Monday 25th February School opens after Half Term
Monday 25th February Choir at Music Festival - 12pm to 2.45pm
Tuesday 5th March Band at Music Festival – 10am to 12pm
Tuesday 5th March Year 6 at Halle in Manchester
Tuesday 12th March Spanish Day
Monday 18th March Parents Evening (5.30pm)
Wednesday 20th March Parents Evening (7pm)
Monday 25th March Year 1 to Forest Schools
Wednesday 27th March PTA Mother's Day Room
Monday 1st April School Group Photographs
Tuesday 2nd April Year 1 Trip to Smithills Farm
Friday 5th April School Closes For Easter
.................................................................................................................................................................................................................................................................
21st January 2019
Dear Parents/Carers

Thank you for your valued support during the Ofsted Inspection on the 11th and 12th December 2018.
The school's effectiveness has been deemed to be 'Good with Outstanding features' – the children's personal development, behaviour and welfare.

The judgements have been made under the current framework which is radically different to the framework that we were inspected on in 2014. The current framework will change again from September 2019.
The current team at Holy Trinity: teachers, teaching assistants and support staff are of an extremely high quality; they exemplify excellent teaching and learning, and the opportunities that go with providing a broad and balanced education.

The broad and balanced curriculum is of a high quality despite consistently receiving funding cuts year upon year. Initiatives such as reinstating the school library have had to wait and hopefully from April we will have the capital to reinstate the library.

Thank you to all parents/carers for your continued support and helping us to deliver a good, broad and talented education no matter your child's ability.

If you have any comments, please feel free to have a chat with myself or one of my team, or email me as usual.

Once again sincere thanks,

Yours sincerely
M A Kenyon on behalf all staff
-------------------------------------------------------------------------------------------------------------------------------------------
Monday 8th October 2018
Dear Parents/Carers,
After the success of last year's communication about our extra-curricular programme we have decided to keep it the same. Attached to this letter is an extra-curricular timetable for the second half of the autumn term (until 21st December). This attached timetable will give you an overview of all the clubs (both before and after-school) offered. This will hopefully allow you to plan in advance, rather than being bombarded with letters throughout the half term! Please note, you will be notified of the start day of the club through text. I have also attached the timetable of our extra-curricular activities so you are aware of which clubs are taking place on which days and if anything clashes.
Please make sure you read the timetable carefully- many of the clubs are for specific year groups or age ranges and only children from these years will be allocated a place. Some clubs may also have changed timings – please take note of the new times and days. The year groups will rotate throughout the year to give all children a chance to participate. At Holy Trinity we strive to strike a balance between inclusive clubs and clubs which aim to prepare selected children for competitions and events. If a club states that it is for invited children only, a separate letter will have been sent to your child along with this letter. The majority of our clubs are free of charge; however for clubs run by an external provider, we have to charge a small fee in order to cover a fraction of the running costs and to ensure that the club is sustainable. Clubs which require payment have been marked with * on the slip. Although we do not require any money at this stage, all money for the duration of club must be paid before your child is able to participate (a further letter will be sent out to children who have gained a place).
In order to sign your child up for a club, please use the form below and return to school as soon as possible. For clubs with limited places; places will be allocated on a first come, first served basis. The children who are successful in gaining a place on any of these clubs will receive a text and club registers will be put on the school website.
Finally, should a club be cancelled, we will endeavour to send a text as soon as possible informing you, however should the club be cancelled due to weather constraints or unforeseen circumstances, a text shall be sent as soon as possible. Please ensure that your contact details are kept up to date with Miss Mann in the office.
Kind Regards
Miss L Ingham
Sports Coordinator