Our topic this Autumn term will be...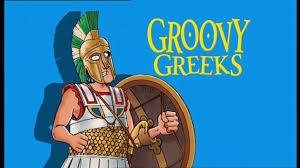 Autumn Term 2019
LITERACY- This Autumn term we will be finding out lots of information about life in ancient Greece! Our literacy genres will be based around Greek myths and legends as well as descriptive writing of mythical beasts and ferocious Gods!. We will also be looking at Greek theatre and writing our own play scripts.
Some of the books we will be reading this term are...
In Numeracy this Autumn term we will be focusing on the importance of place value. in particular, we will be ordering, rounding and recognising 4 digit numbers, adding and subtracting 4 digit numbers and beyond as well as developing our reasoning skills to master problem solving questions!
YEAR 4 is a VERY important year for knowing by heart- all our times tables facts! We will be practicing our times tables on a daily and weekly basis. Please make sure your child uses our TTRockstars site to develop their speed and accuracy for the MTC in June.
Click below for our times tables simulator test.
SCIENCE
Our science topic for Autmn 1 is... Electricity! We will be having some ELECTRICAL fun, understanding safety, building exciting circuits and discovering good and bad conductors of electricity!
Click above to enter Circuit World!
Religious Education
Our Christian values for this half term are...
Friendship
Responsibility
Creativity

Key Questions
What values do you consider to be important?
Who inspires you?
What are the qualities of a good King?
What is God like?
Click above to find out more!
TOPIC - The Groovy Greeks
For further information - click below.
For more information of the topics we will be covering this Autumn term see below.