RE in our school
In each class, the children learn about specific RE topics of work alongside work that links with our current Assembly theme, covering 1 of our 7 values. Each class displays these activities as well as in their classrooms and other display areas such as the school hall. For further details on the topics studied in each class, please refer to Class specific pages or to the RE curriculum section of the website by clicking here:
For the Autumn term, our focus in RE will be I am Special and Harvest.
We will be looking specifically at why we are special, how we are all special (by comparing our hand/thumbprints) and who else is special to us. For our Harvest topic, we will be investigating where our food comes from and will be attending church to take part in our school's Harvest Festival. As a class, we will also be welcomed, by Father Ian, into our school community.
We will be reading The Creation Story, to see how God made the world and how he made food, water and people before thinking about all of our wonderful plants and animals and how we can harvest food around the world.
For Autumn One, our Christian Value is FRIENDSHIP. We will read the story about David and Jonathan's friendship and how Jonathan helped David.
"Friends love each other the way Christ loves us" (John 15:12-13)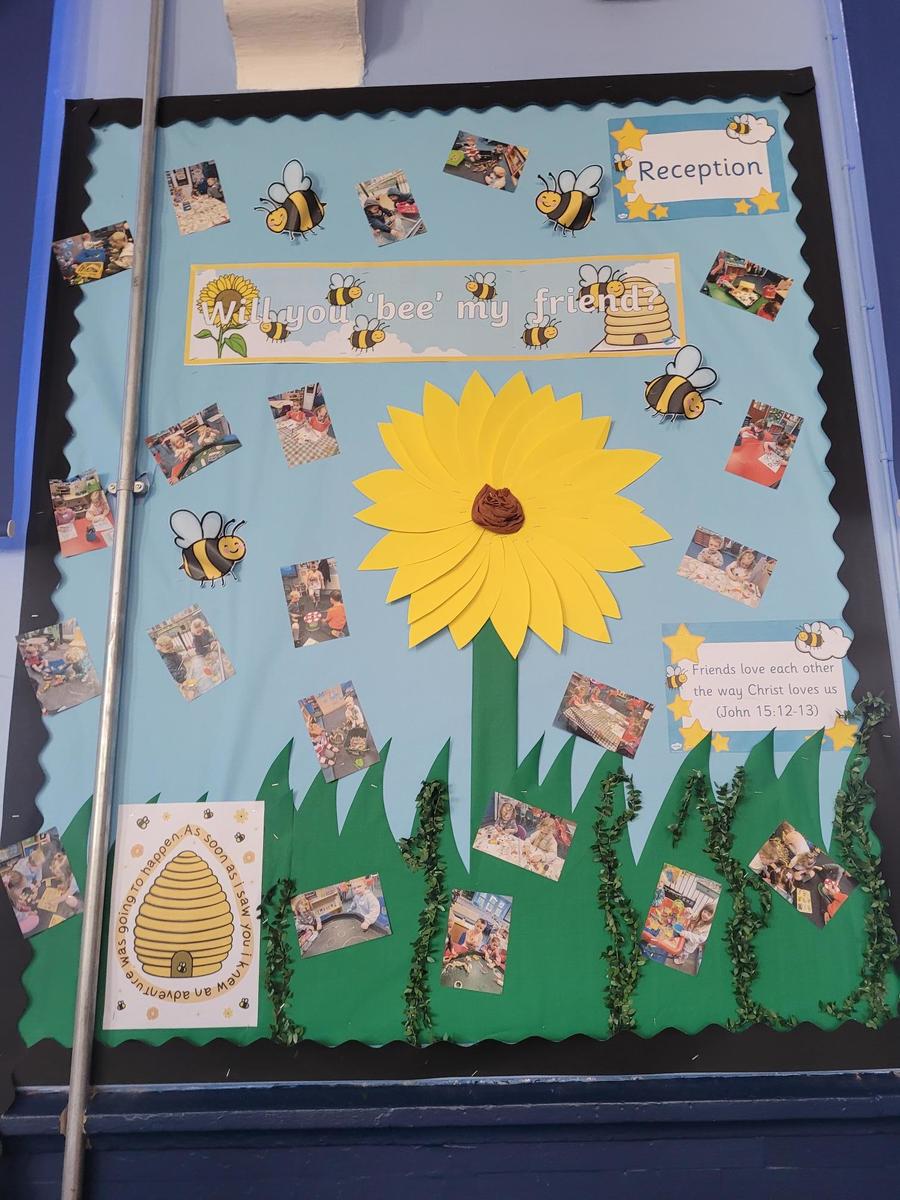 Our focus for learning in Religious Education, for this half-term, has been all about why Jesus was special. We have learned three stories about Jesus, and enjoyed re-telling these in different ways to support our understanding. The stories we have read are;
The Calling of the Disciples (Luke 5: 1-11, Luke 5: 27–28)
We re-told this story through art work. We first listened to the story, and then engaged with it through creating our own art. This helped us to really identify the different emotions of the people within the story. This story also opened up a great discussion about friendships and why these are important in our lives, just as they were in Jesus'.
The Stilling of the Storm (Luke 8:22-25
We re-told this story through drama. Year 1 first read the story, and then we imagined ourselves to be on the boat with Jesus and his disciples. We acted out each person, thinking about how frightened the disciples felt and how strong Jesus faith was. We discussed times we had felt scared and how we had faith in special people in our lives, and God, to help us.
Feeding of the Five Thousand (Matthew 14:13-21)
We re-told this story through an eye witness account. We imagined that we had been one of the hungry 5000 and we had witnessed the miracle that took place. We pretended that we had sent a text message to a friend to explain to them. We explored the feelings that the hungry people must have had, and related this back our previous learning in the year about charity work and how people donate food to others who may be in a time of need.
Our Christian Value for this half-term has been 'thankfulness', this has been a wonderful opportunity to reflect on the many things which we have to be thankful for. We read the bible story of The Ten Lepers · (Luke 17: 11-19) and discussed why it was important to be thankful. We enjoyed joining in with a song about thankfulness and sharing this experience with our friends.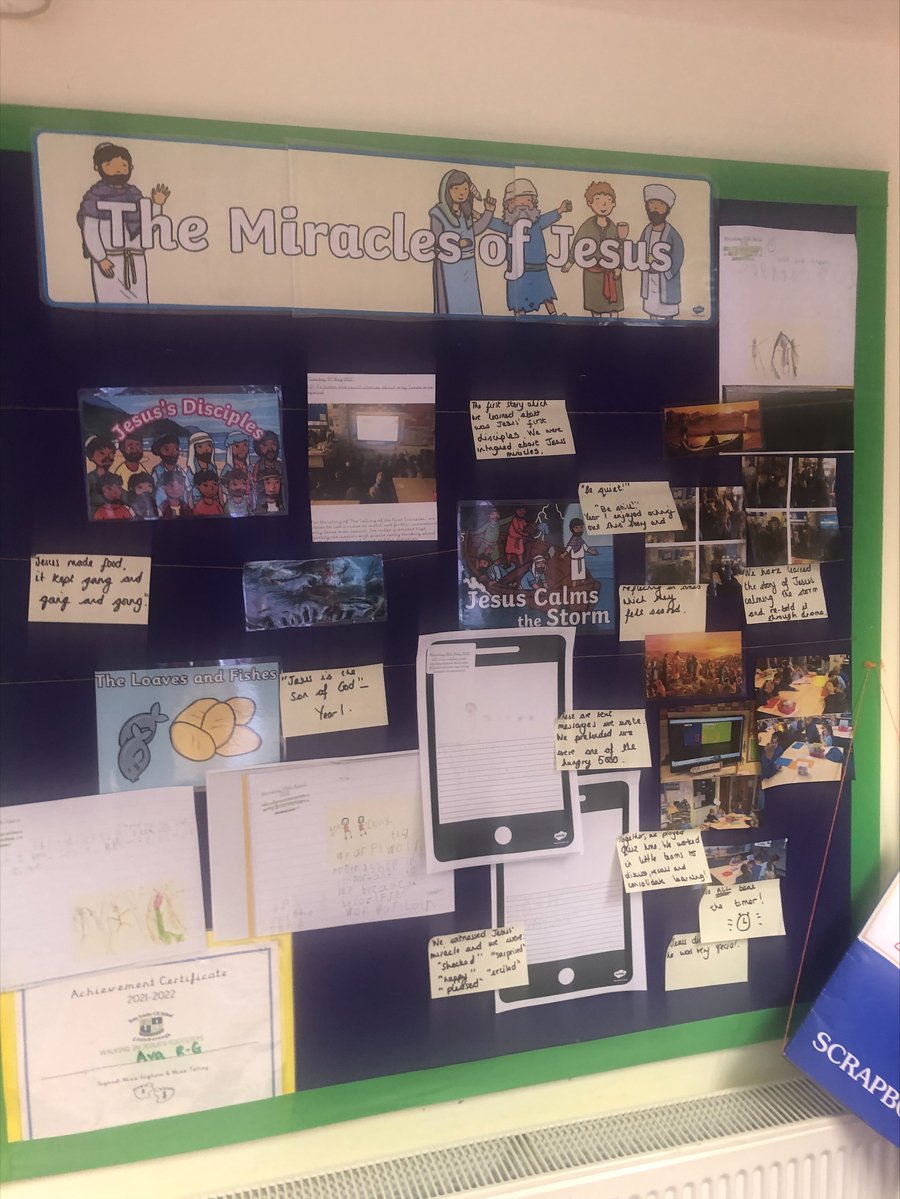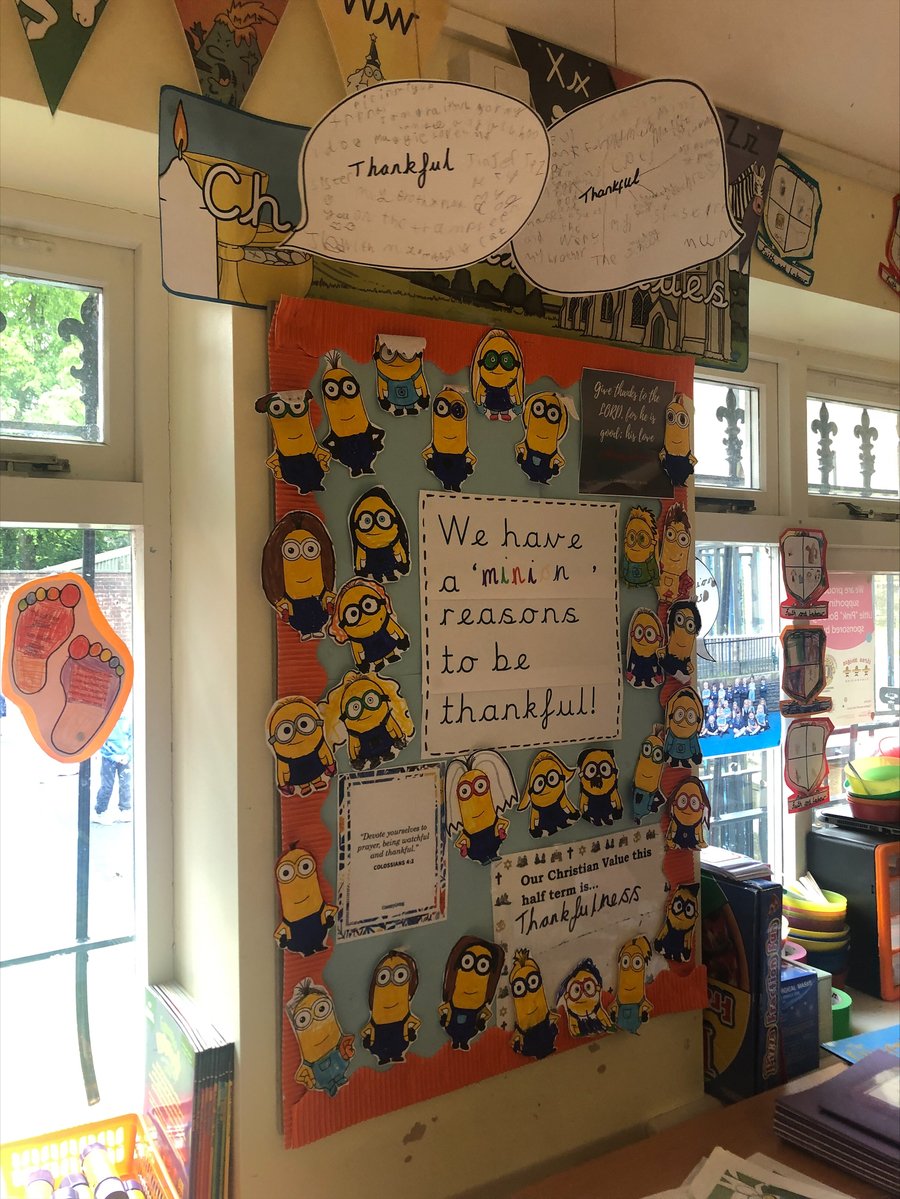 Year 2 Autumn Term
Last half term, our class work has been based around learning more about The Church as part of our work on Special Places. We learned about the different features we would find in a church and compared the church to other holy places of worship. We also wrote about our visit to Church with Father Ian and all the facts we learned during our visit.
This half term we will be learning all about The Bible and discussing books that are special to us as well as learning why The Bible is so special and learning about the Old and New Testament.
In our whole school worship, we will be focusing on our Christian Value of Friendship and learning how we can be a good and kind friend to others. In class we thought about how Friendship grows and made a Friendship tree to help friendship blossom in our class this year.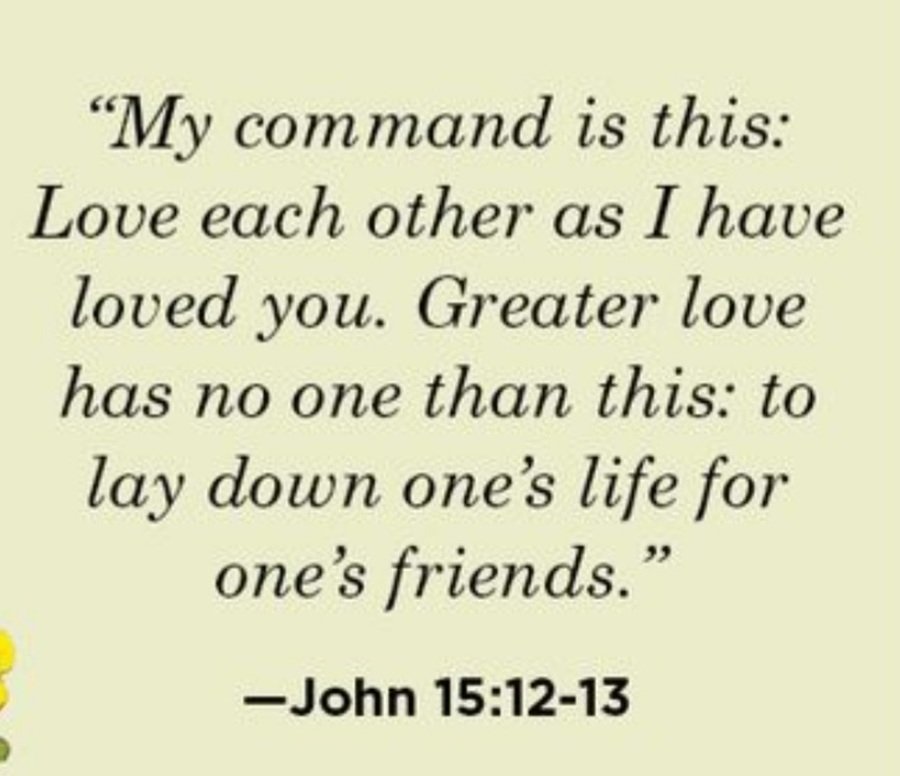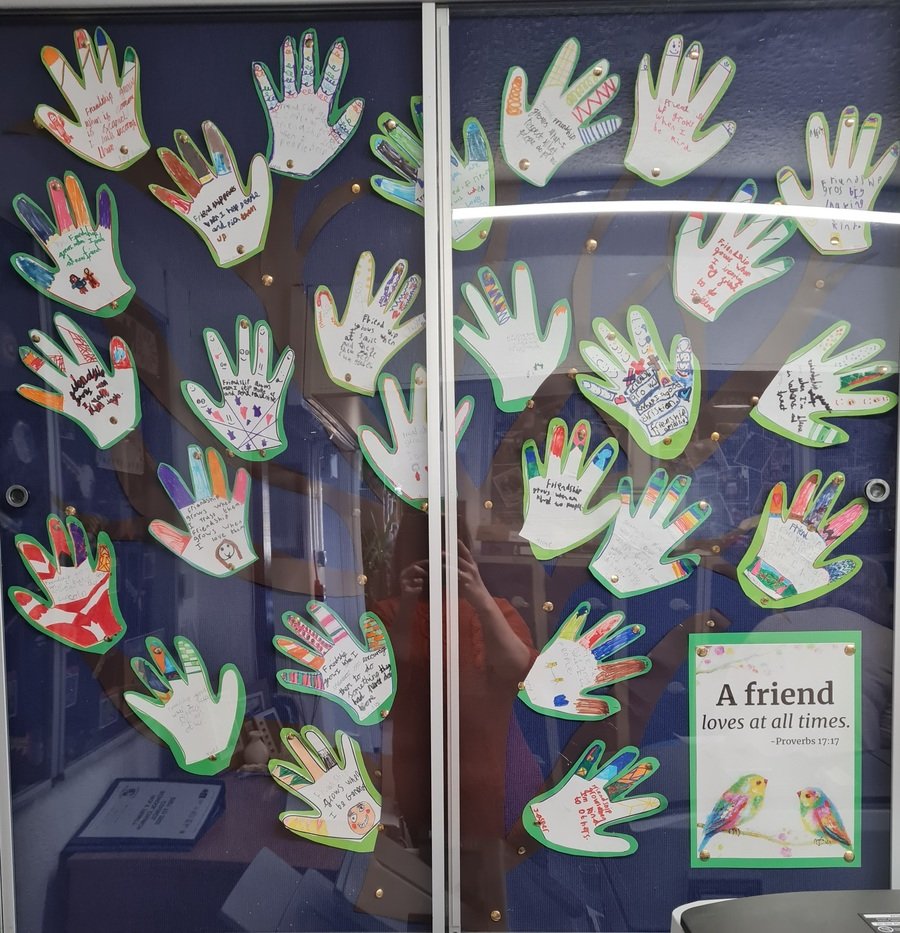 Year 3
This half term we are exploring the Christian value of FRIENDSHIP. We have talked about what we would like in a friend at our school. We discussed what Jesus's friends were like. What can we learn from them? We will be guided to lead a good life and we will be walking in Jesus's footsteps by being a good friend. We created a display showing what Year 3 believe is the 'key' to good friendship.
Colossians 3:13 Bear with each other and forgive one another if any of you has a grievance against someone. Forgive as the Lord forgave you.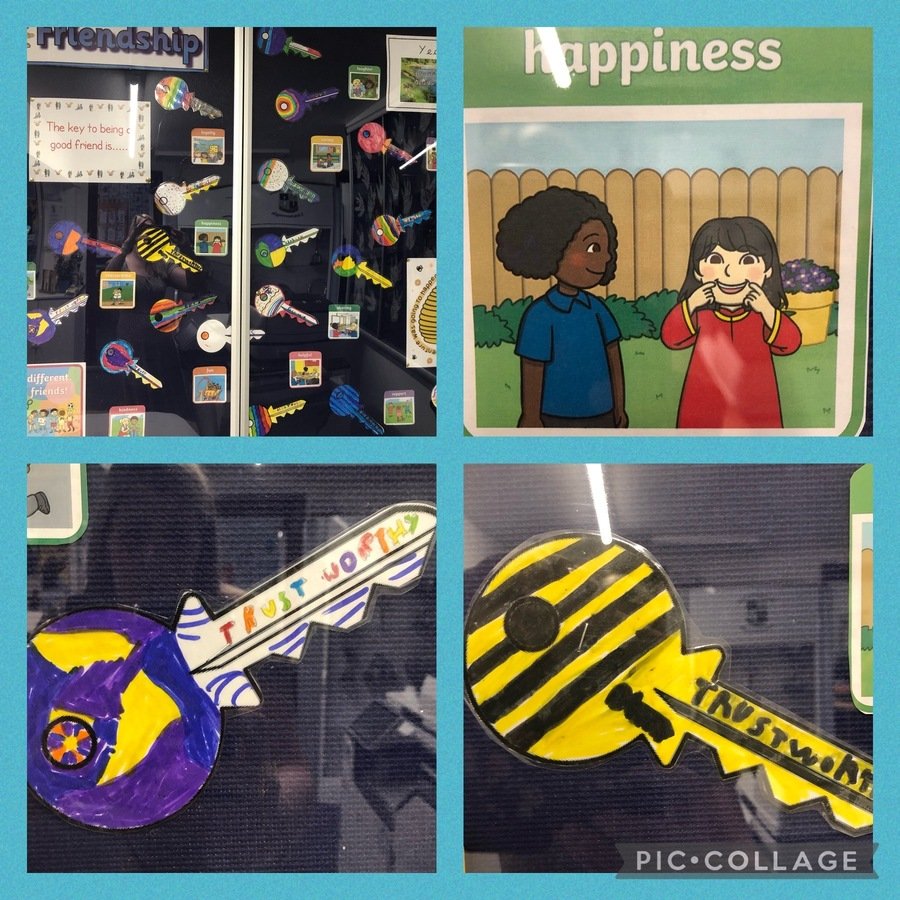 Our topic in class is Harvest Festival. We are learning all about the foundations of this Christian festival and explore how we can celebrate today. Children will not only explore the festival in this country but all around the world. Have a look below at our fantastic work.
Honor the Lord with your wealth,with the first fruits of all your crops.
This half term our class topic has been about Jesus, the son of God. We have looked at different stories within the Bible that show us that Jesus is the Son of God. We have discussed how Jesus had authority and when it is right to challenge authority.
Our school focus this half term is Wisdom. We have discussed how to be wise and to make the right choices.
This half term, we have explored Easter as a story of betrayal and trust. Within this unit we focused on the significance of the incidents of betrayal and trust. The children were given the opportunity to reflect upon the importance of power and the effect of betrayal, trust and forgiveness.
Our school focus this half term was Humility. We have discussed that humility is the quality of being humble. We will continue to use what we have learnt this half term in our everyday lives.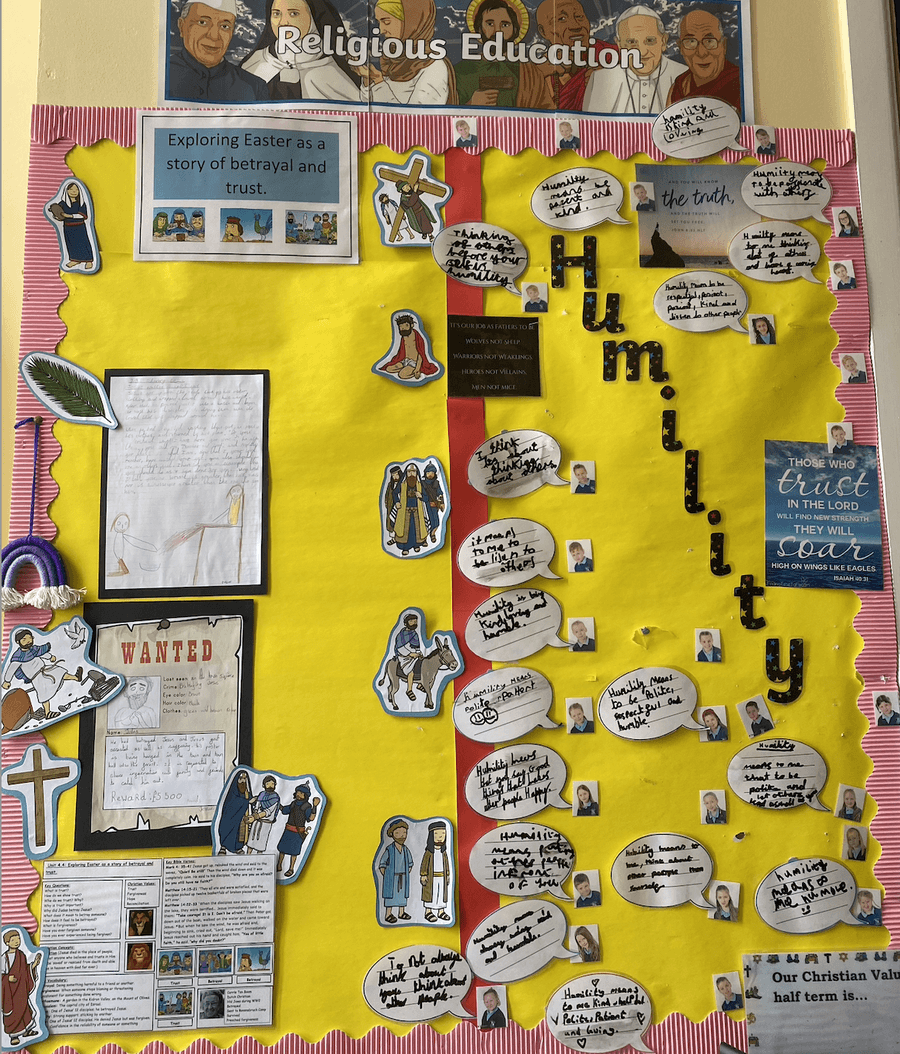 Year 5
Our Christian value in Autumn 1 is FRIENDSHIP and we will be looking at what makes a good friend and why this is important throughout our lives. We will discuss making friends and the importance of keeping friendships and what to do if they break down.
In class we are investigating how and why Christians use the Bible. We will interview Christians and ask them how they use their Bibles. We will also look at the importance of holy books in the other major World religions. We will compare the importance they place on their holy scriptures with ours.
Year 6
This Autumn term in year 6, we will be learning about the importance of FRIENDSHIP. Christians believe that God sent Jesus into the world to offer friendship with God. Christians also believe that Jesus showed us what true friendship looks like – it is unconditional, it forgives and it thinks of other people. It is kind, compassionate and loving, and it keeps no record of wrongs.
In class we will be discovering Why life is like a journey and the importance of Pilgrimage in Christianity and other religions.