World Book Day 2022
Check out our amazing costumes for this year's World Book Day, don't we look fabulous?
Wear It Pink day 21st October 2021
We had a great time raising money for Breast Cancer Awareness after a very successful fund raiser for Childhood Cancer last month. We made pink cancer awareness ribbons and bought wristbands and playtime snacks which helped our school raise a brilliant £372 for this very important charity. Here we are helping to turn the whole of school pink:
RE Day 13th October 2021
For our RE day, we decided to focus on Old Testament stories as that is what we have been learning about in class. Some of us came as the Whale from our class story Jonah and the Whale, some of us came as lions or Daniel from Daniel and the Lion's den and some of us came as animals or Noah from Noah's Ark. We also had some different parts from the story of Creatjon. Didn't we all look fabulous?
We learnt all about the story of Jonah and the Whale and made a storyboard to retell the story. We also made special Old Testament story bookmarks and drew pictures of our very favourite Old Testament story too. We loved seeing all the other classes and their wonderful costumes in a special celebration assembly. We really can't wait until the next RE day!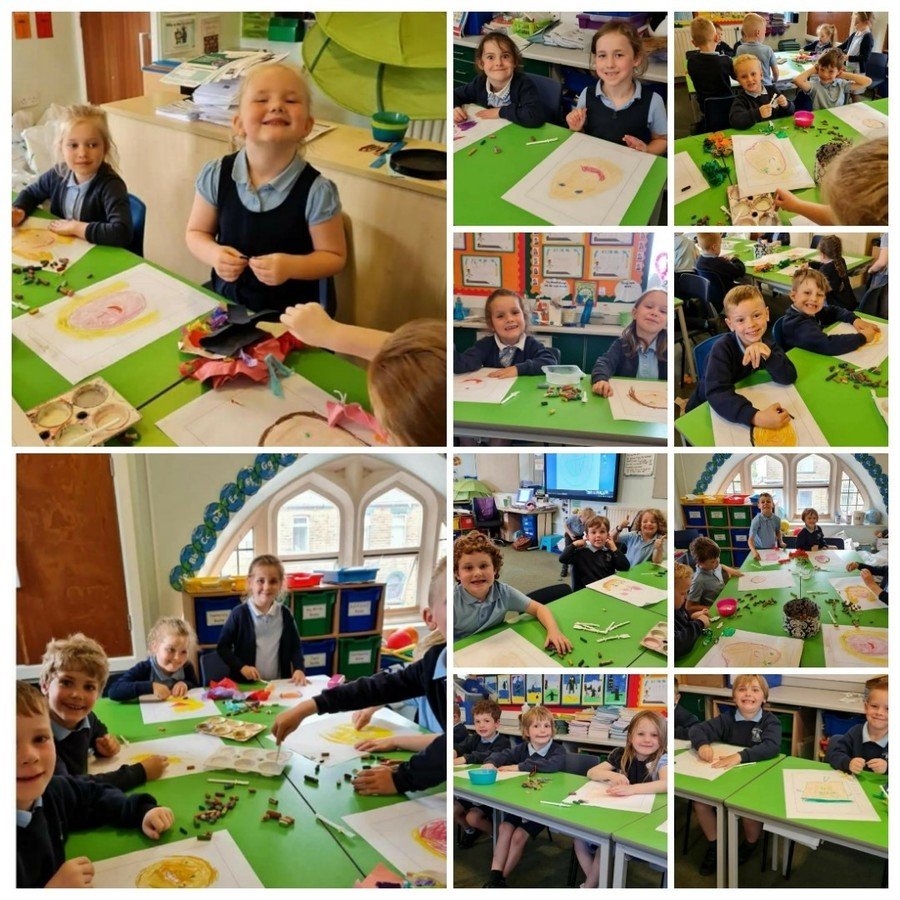 We all had a wonderful time when we visited Year 2 on swap over day before the summer holidays, we made some super self-portraits that are now on display, ready for us to be in Year 2 in September!
Keep your eyes out for more photographs on here and on our class Seesaw page as we have lots of fun in all subjects from September!