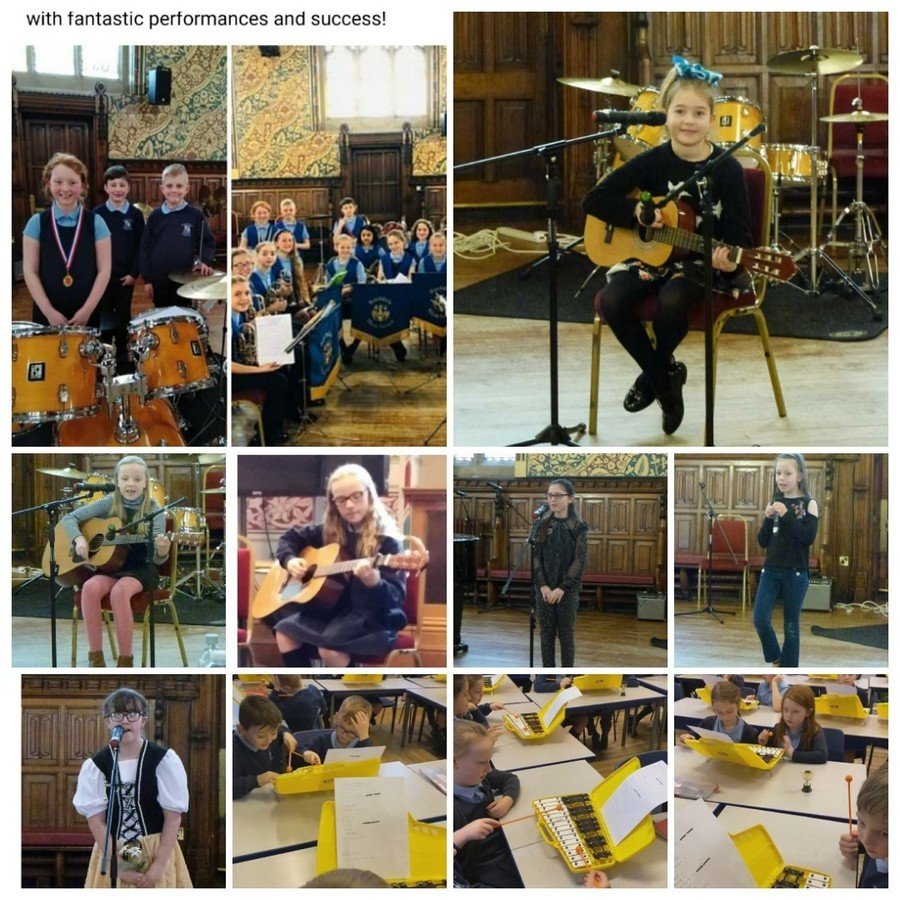 Music
At Holy Trinity we have a broad and balanced curriculum, rich in knowledge and creativity. Our intention is that we succeed in offering a curriculum for music which delivers the requirements of The National Curriculum for Music which aims to ensure that all pupils:
Perform, listen to and evaluate a comprehensive range of music
Sing, create and compose music
Understand how music is created, produced and communicated with ongoing emphasis on the inter-related dimensions of music: pitch, duration, dynamics, tempo, timbre, texture, structure and appropriate musical notations
Through the teaching of music at Holy Trinity we want children to have a varied, progressive and well-planned musical experience based on the National Curriculum objectives.
Through varied and comprehensive musical experiences, we intend that music will "engage and inspire pupils to develop a love of music and their talent as musicians, and so increase their self-confidence, creativity and sense of achievement." (National Curriculum DFE)
We want them to develop a curiosity of different musical styles and value music from other periods of time, culture and countries.
Pupils will become confident in performing, both in singing and using a range of instruments. They will be given the opportunity to appreciate recorded and live performances by their peers and musicians.
Children will take part in class and whole school performances and productions.
Love all things musical? Check out these websites:
https://www.derbyshiremusichub.org.uk/get-involved/music-at-home/junior/junior.aspx
https://www.derbyshiremusichub.org.uk/get-involved/music-at-home/infant/infant.aspx
MUSIC INTENT, IMPLEMENTATION AND IMPACT 2021 - the document below outlines how we teach Music across school in a little more detail:
Rochdale Music Festival 2021
Check out our wonderful performances at this year's virtual Rochdale Music Festival. Well done to all our performers!