Information
Hi Year 4!
Hope you're all looking forward to a well deserved break.
Lock-down has gone quickly but it seems a life time away since we were all back in our year 4 classroom!
Unfortunately I haven't seen anyone 'out and about'recently which is probably due to our horrible weather!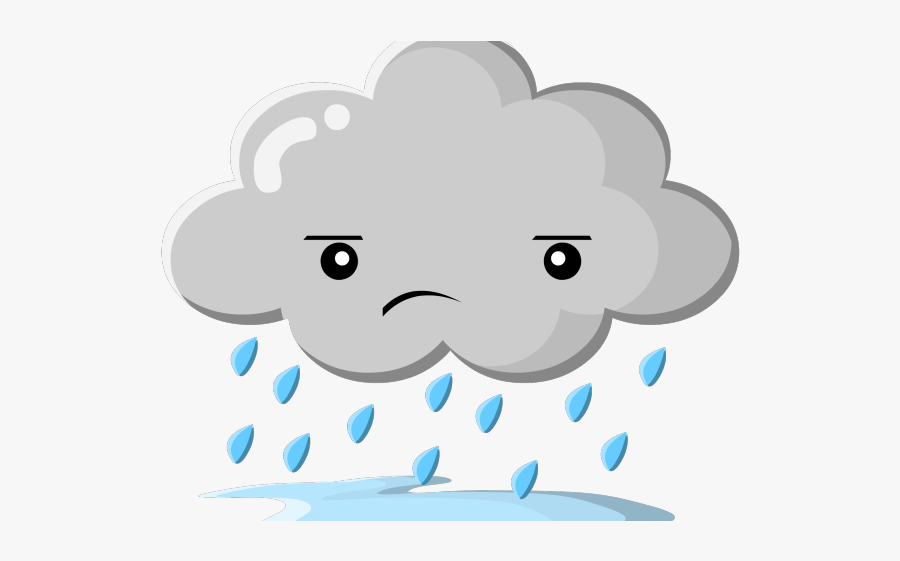 However I did sit outside in my back garden on Monday (only for 30 mins) and I burnt my face!
Mr Payne said I looked like a Ribena berry!
Mmm? I hope not! Think I need to stay inside and eat less cake now!
Only one more week to go after this week, so I want you to start thinking of your own mini project you could complete by the end of next week! I'll post some ideas for you lot towards the end of this week.
Take care everyone!
Please keep sending your photographs of what you lot have been up to. I've get some new ones every week but it would be nice to get a few more from the rest of the class! I've copied all of them into our class photo gallery which you will find just above the link for this information page. Have a look when you get chance!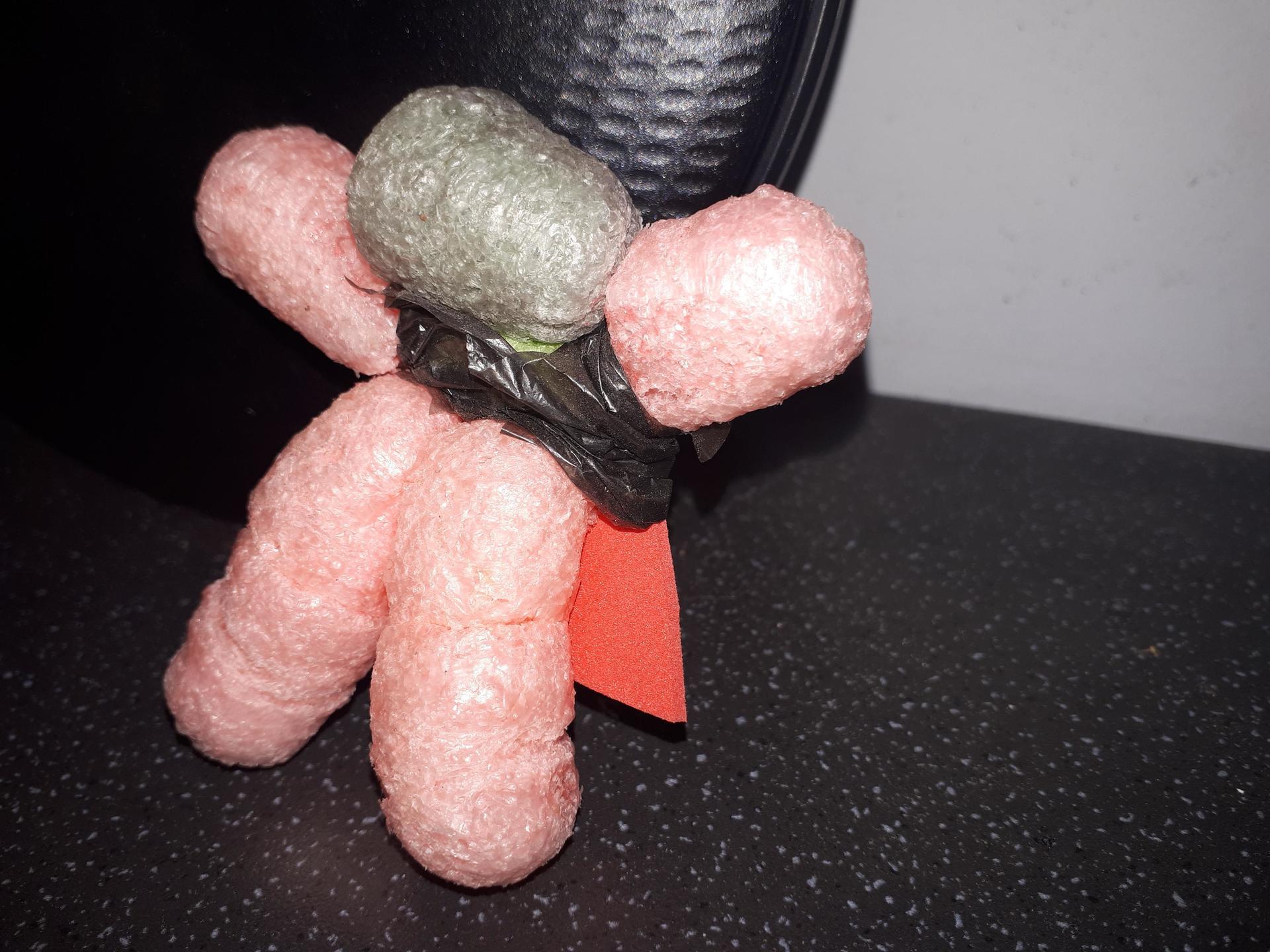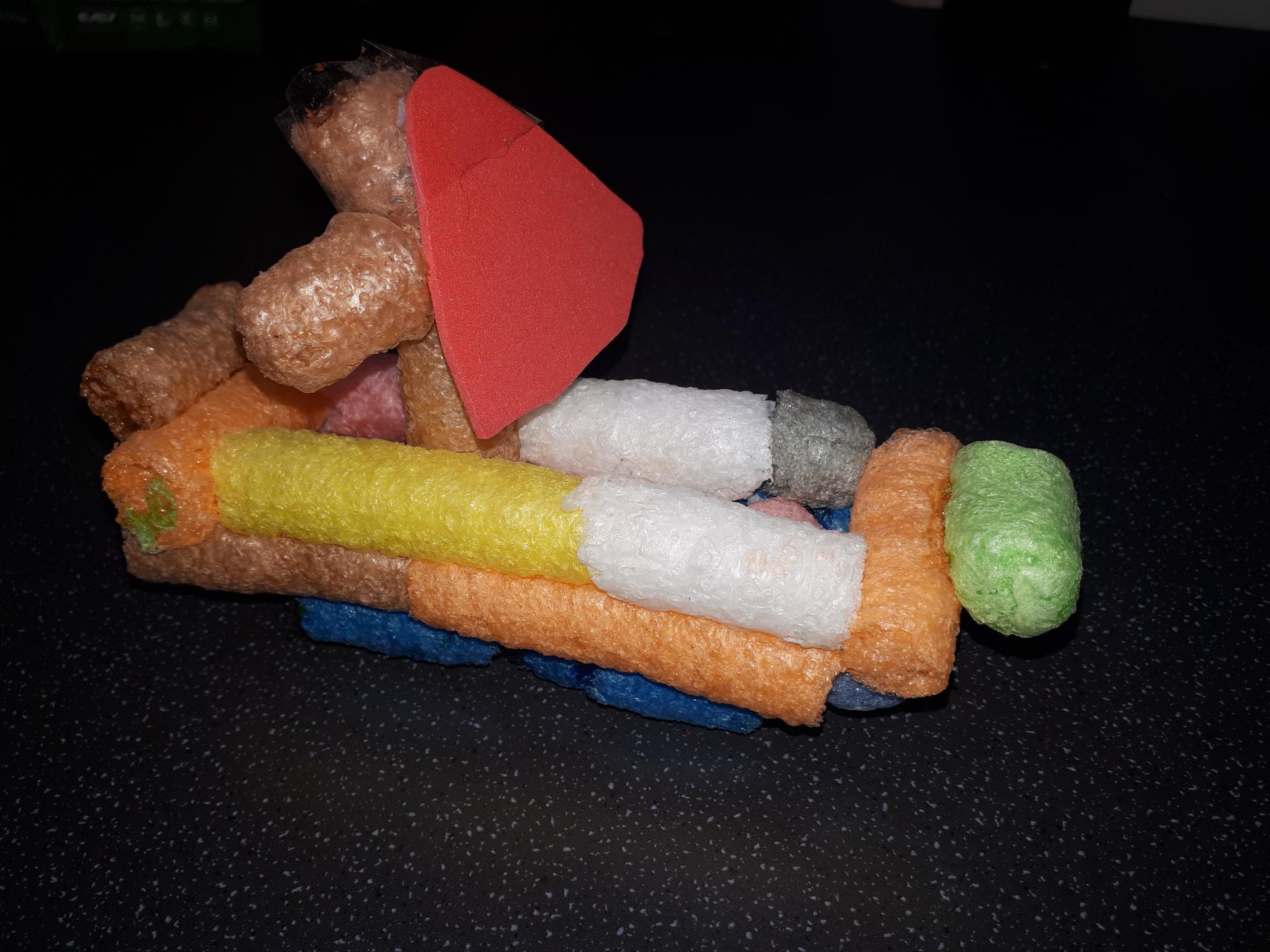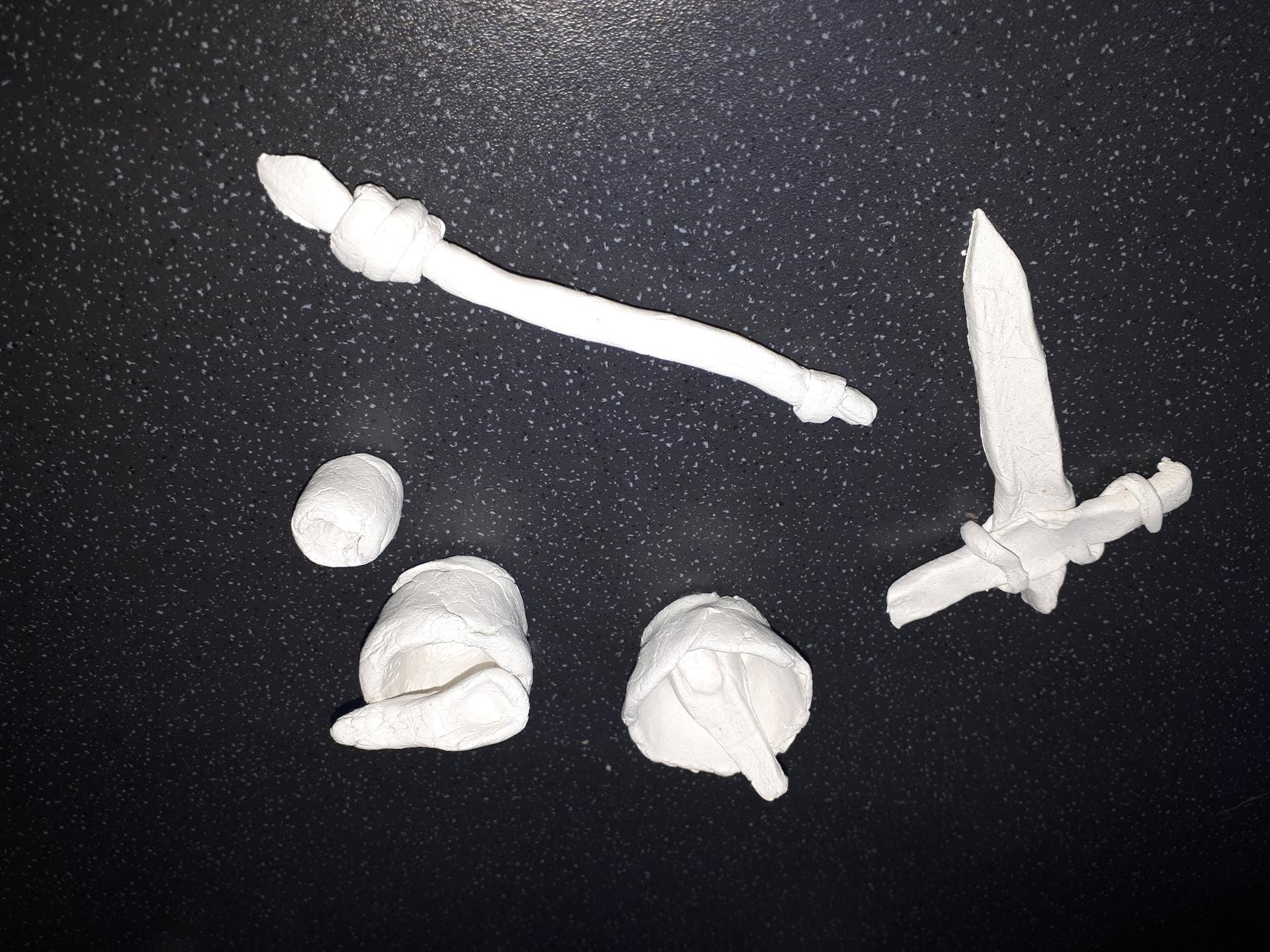 Rosie B has worked incredibly hard making her Viking warrior with cape, longboat and Viking sword! Well done!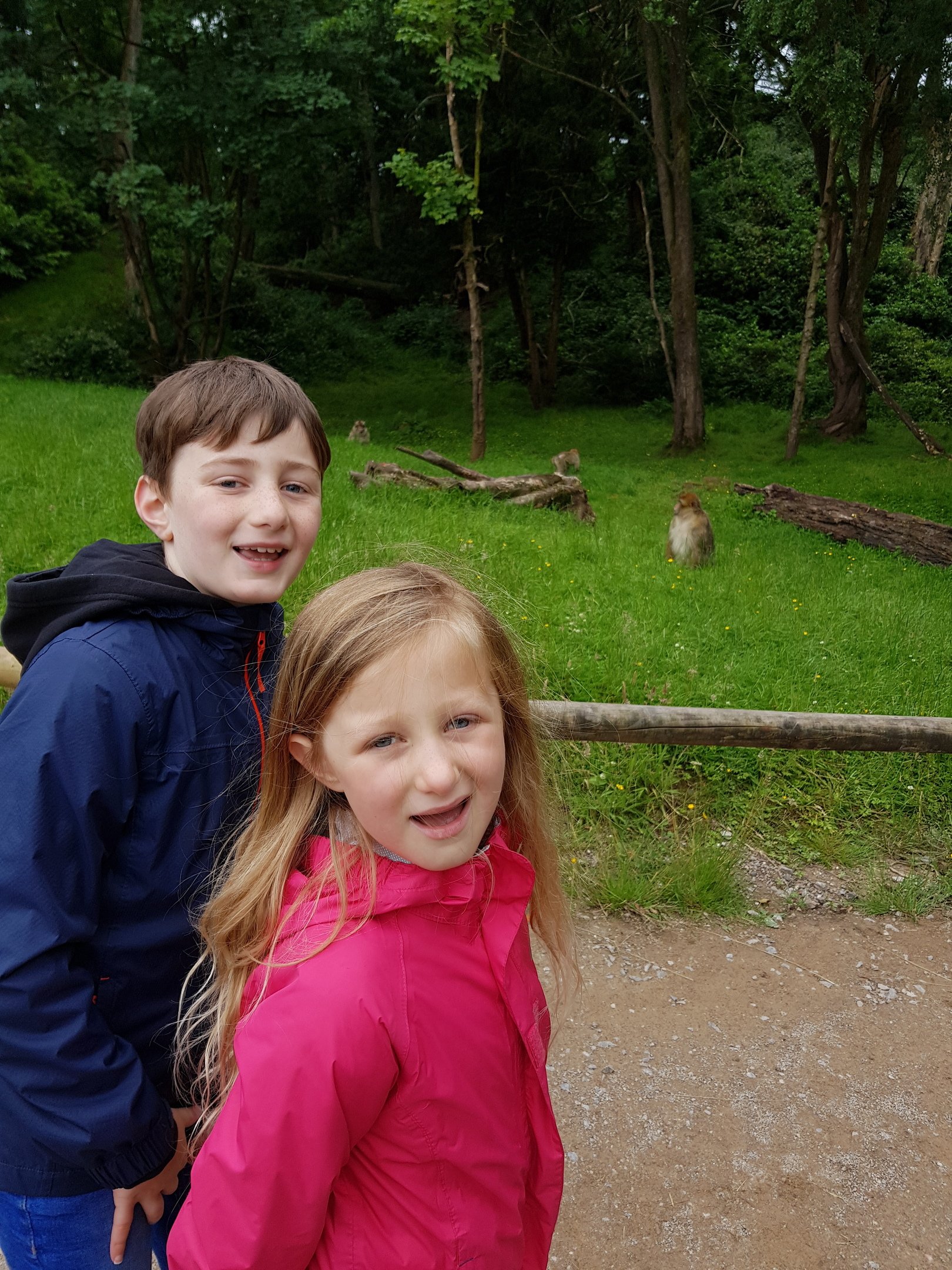 Zach has been learning about endangered Barbary macaques at Trentham Monkey Forest! Hope he wasn't 'monkeying' around too much while he was there!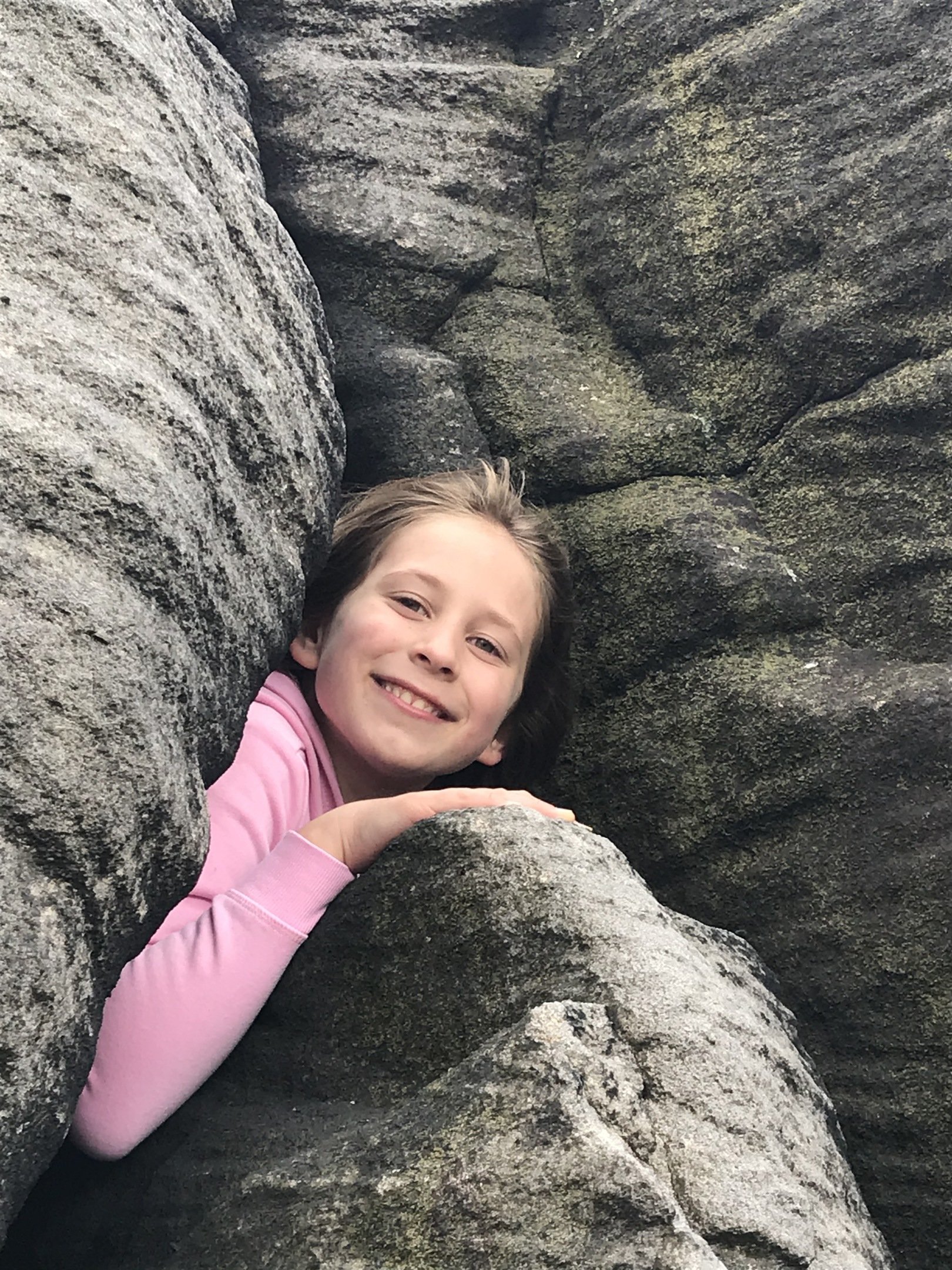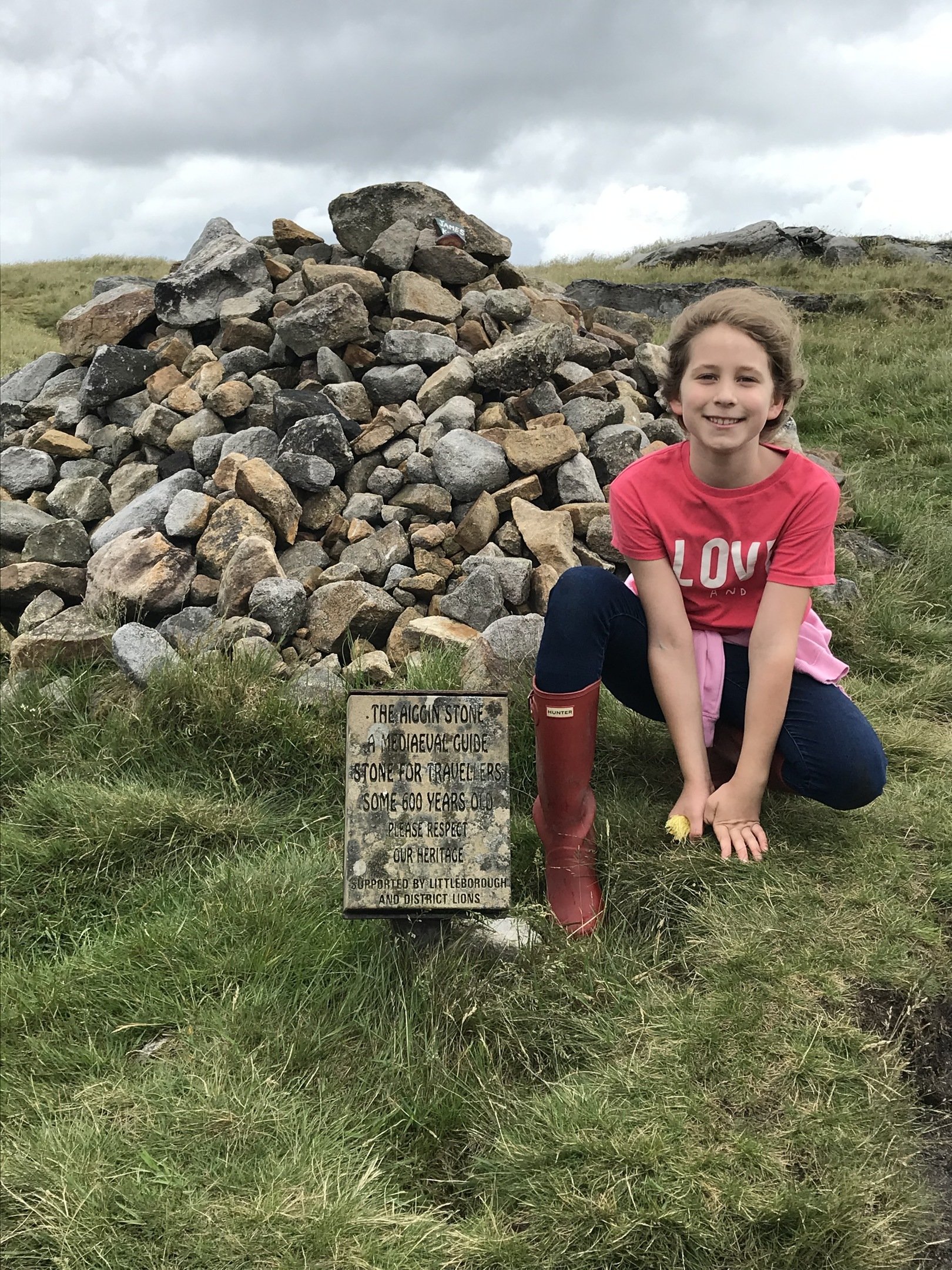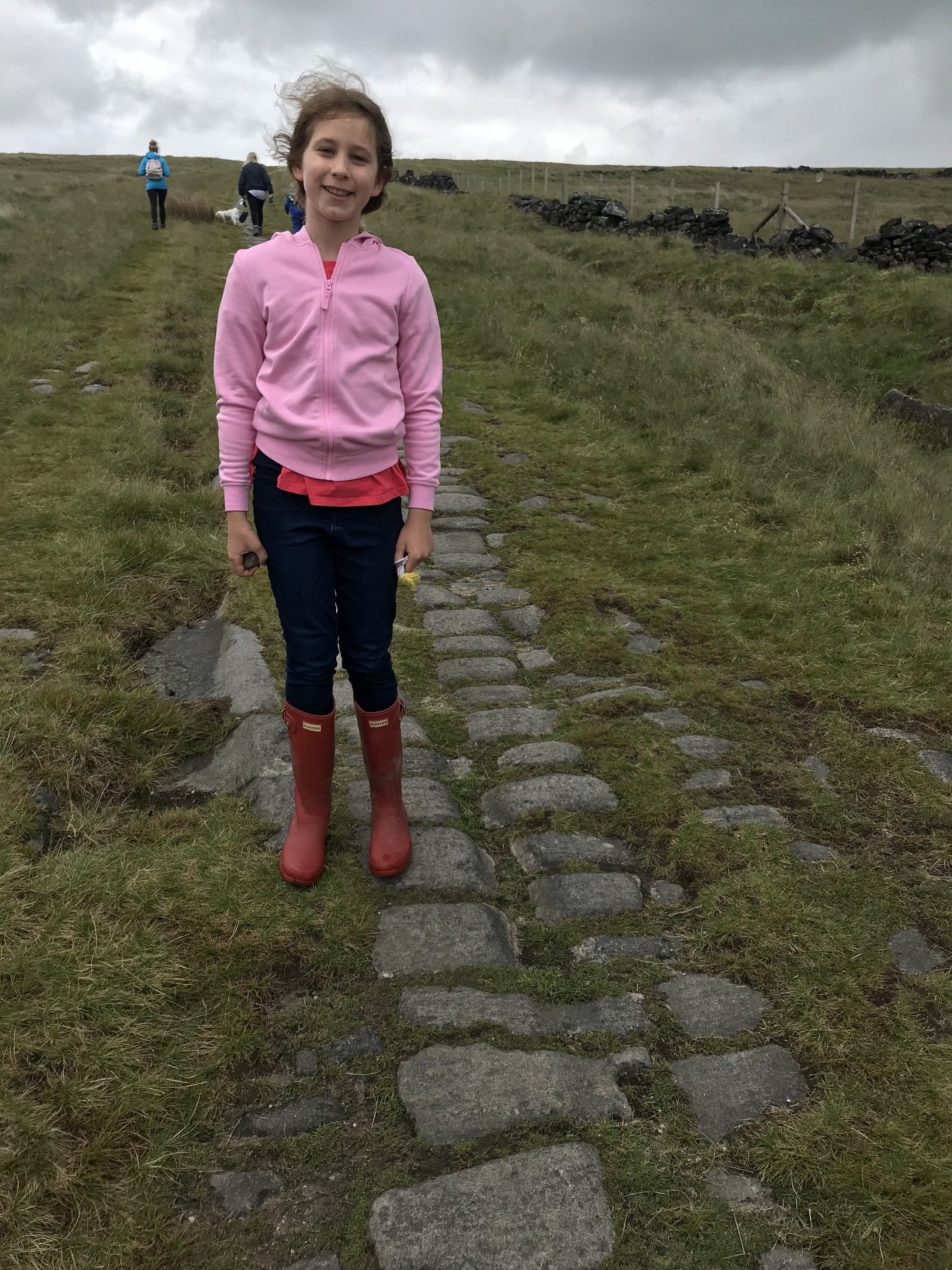 Nell walked along the Roman road at Blackstone Edge on Father's Day to find the rock where all the family names are carved! What a lovely idea!
Isla has been 'Here, there and everywhere!' I need to give her more work to do!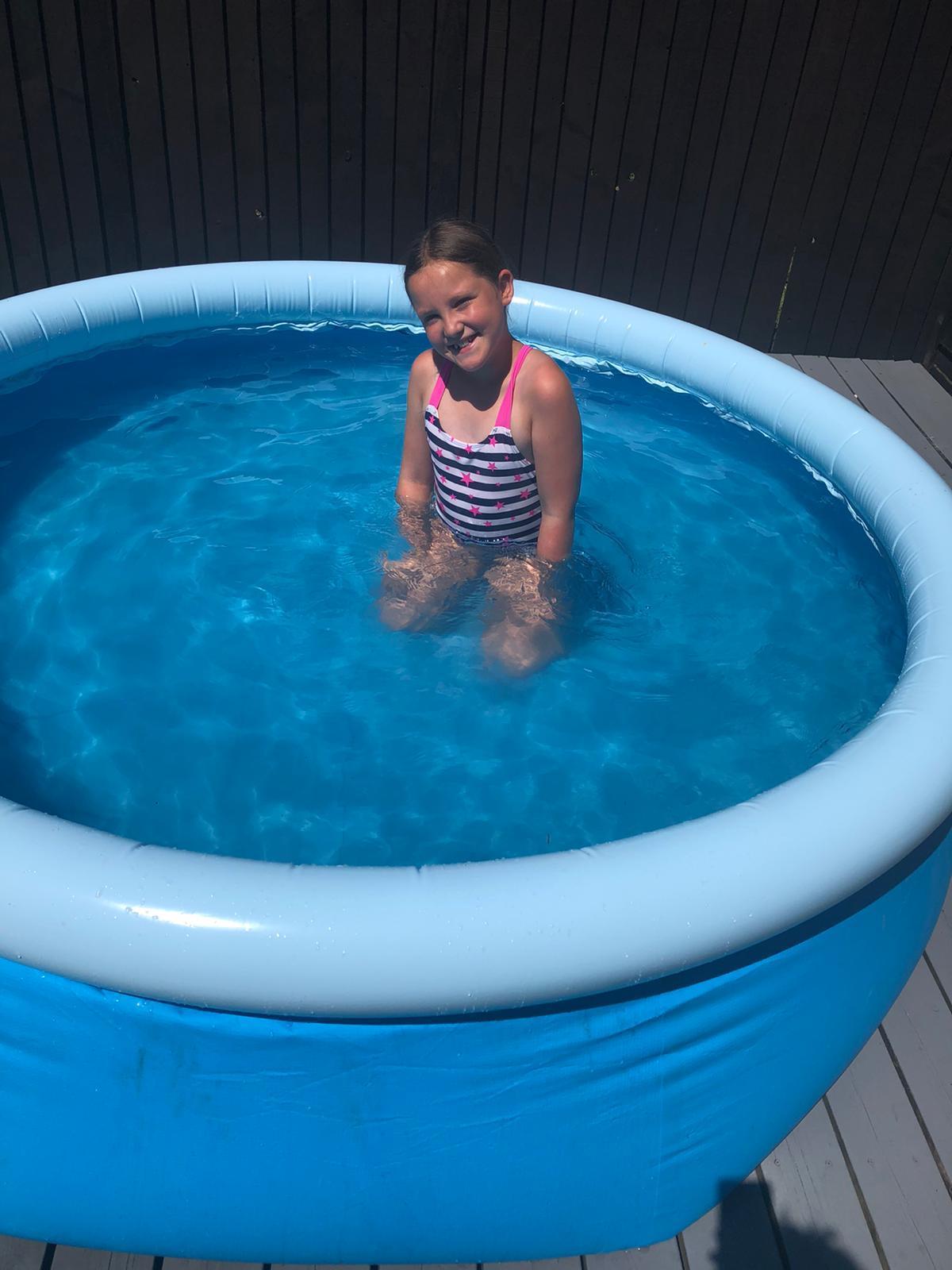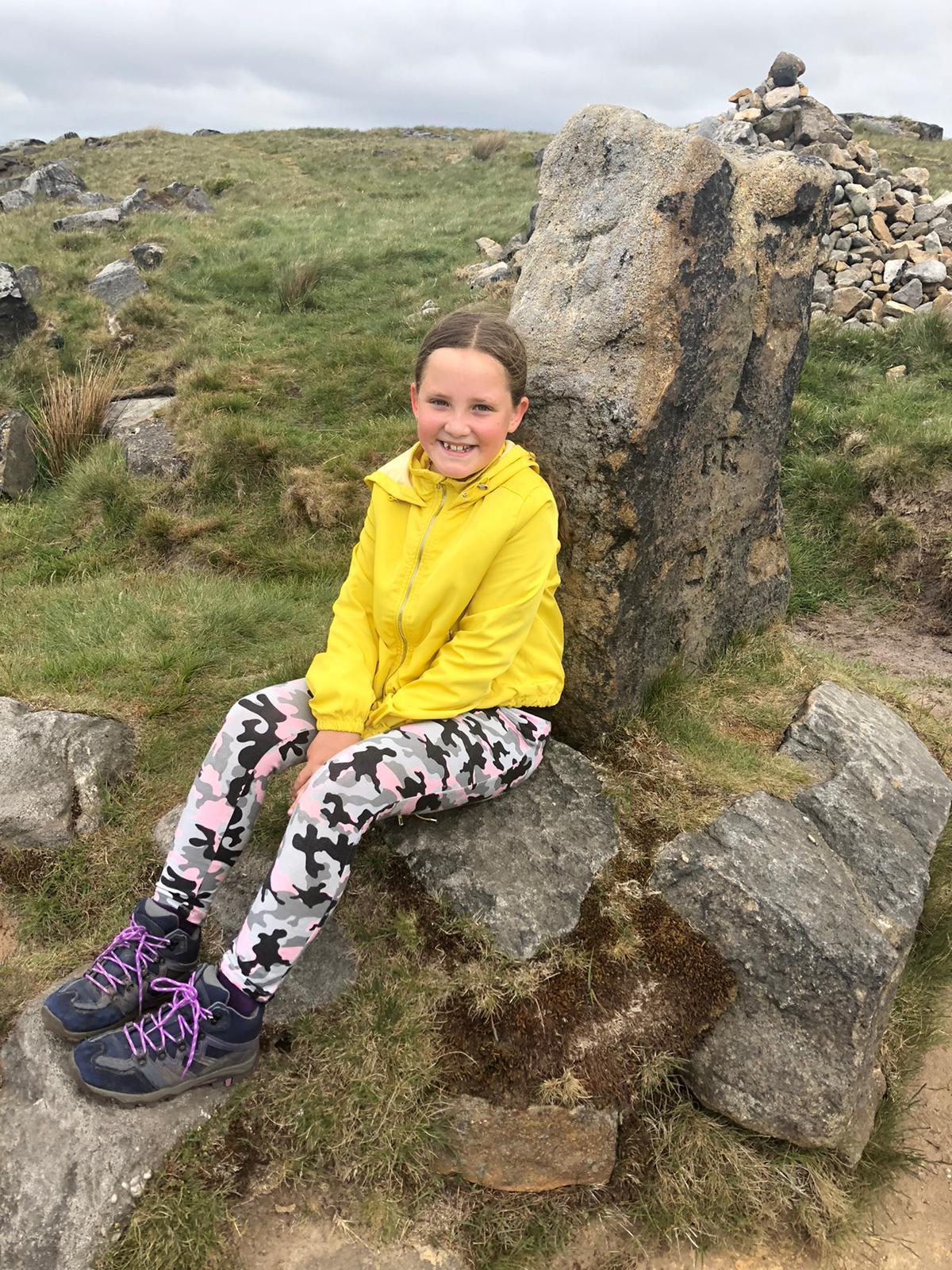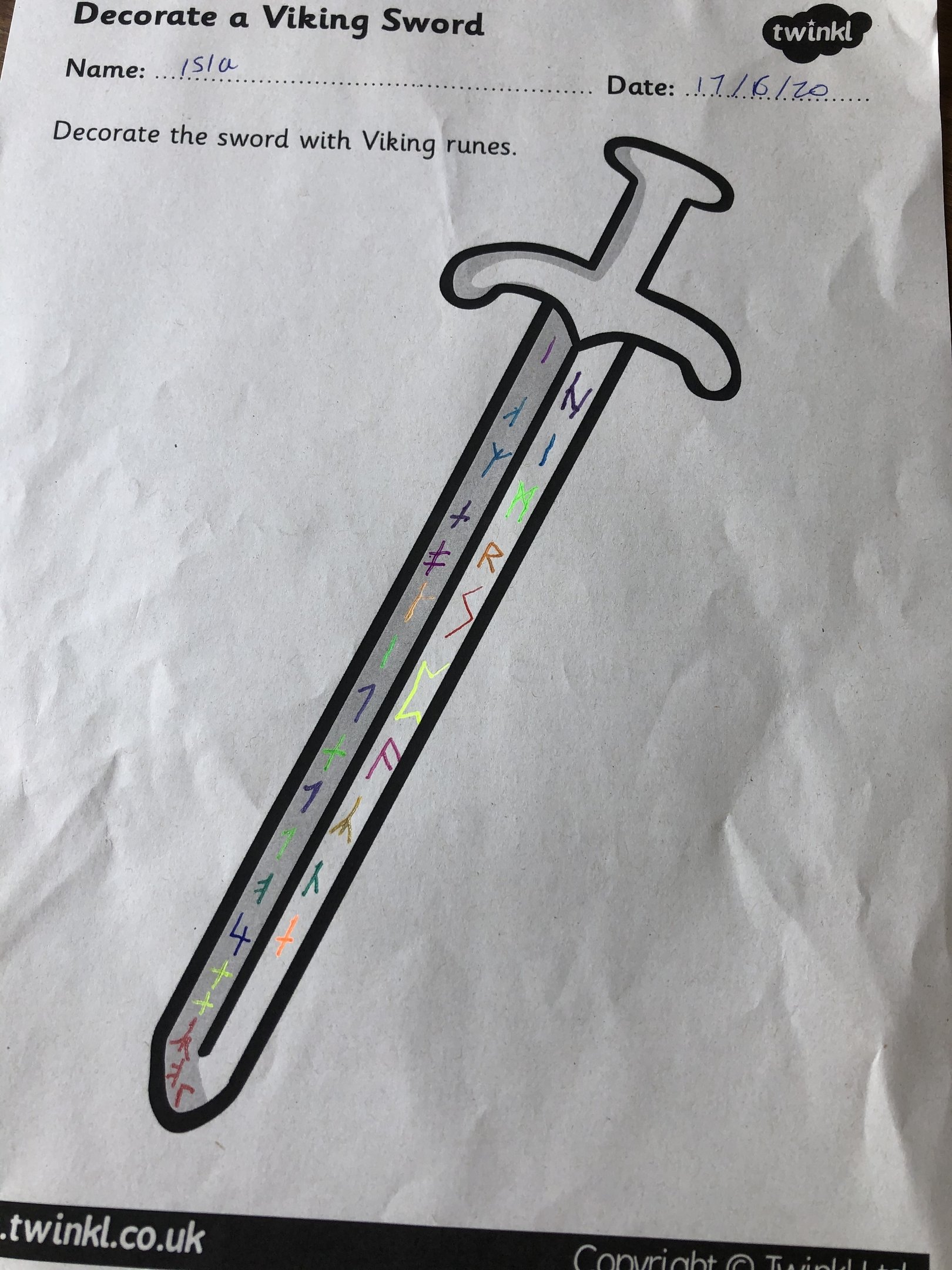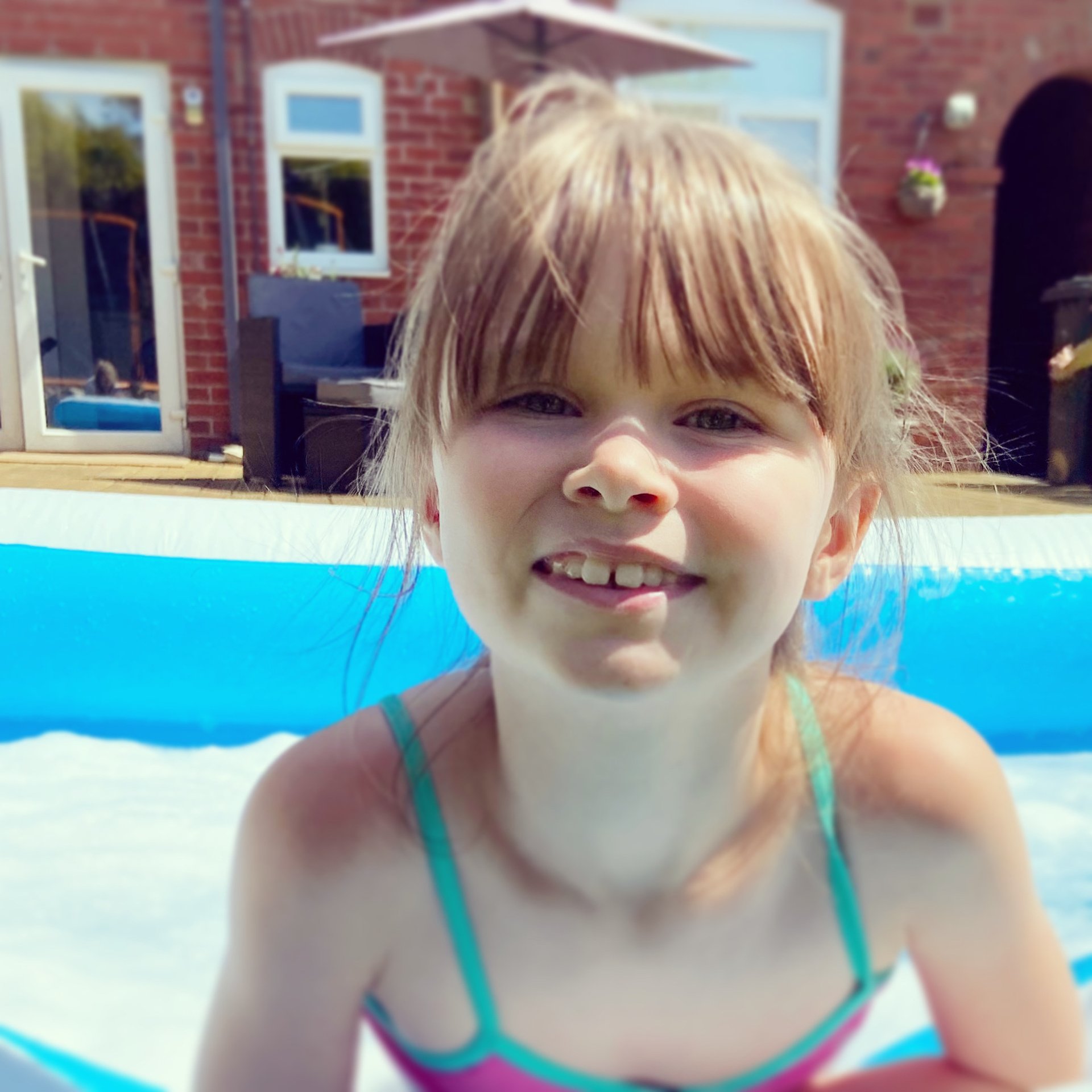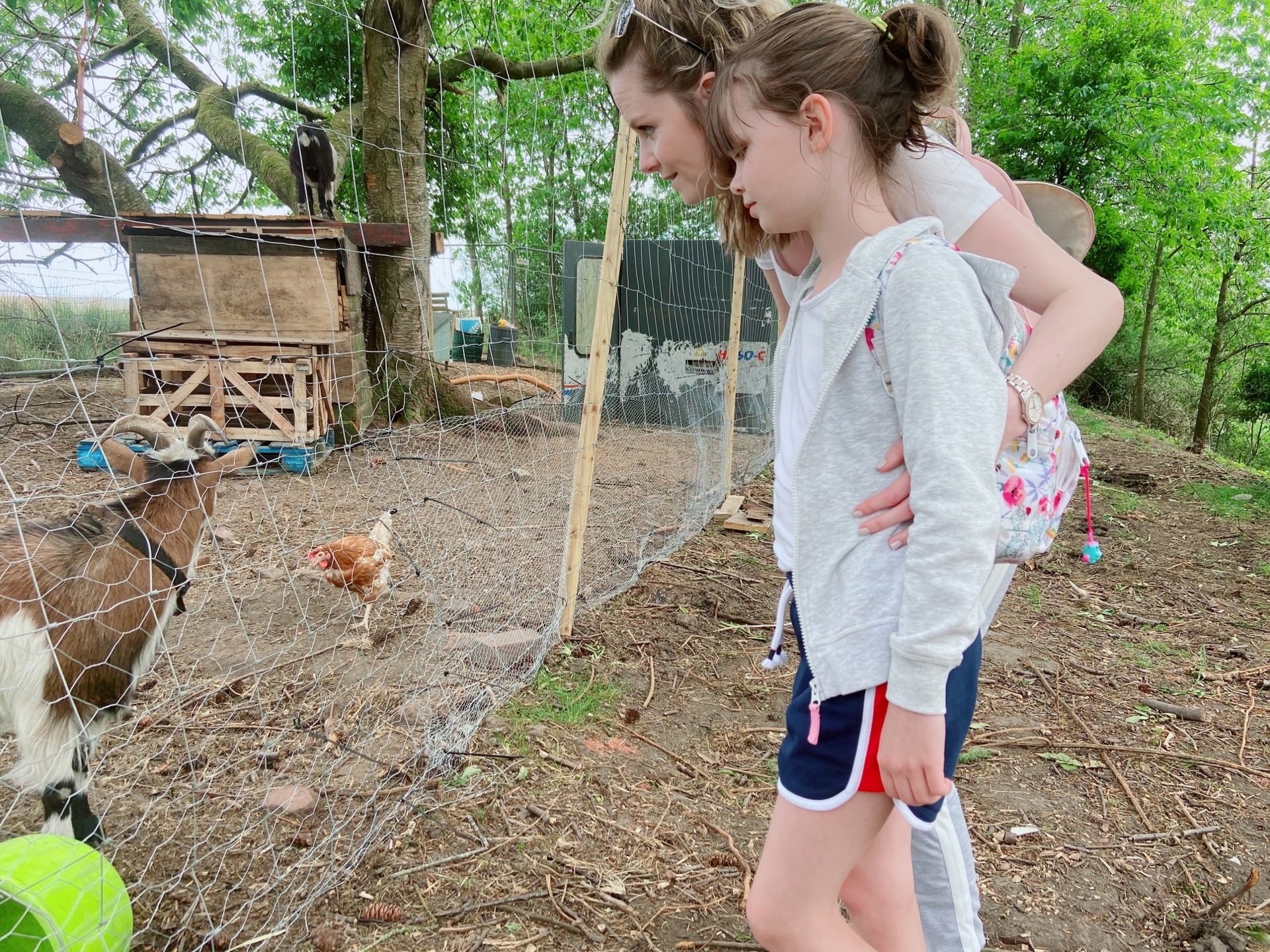 Zoe has had a great time in her swimming pool as well as feeding the local wildlife! Looks like fun!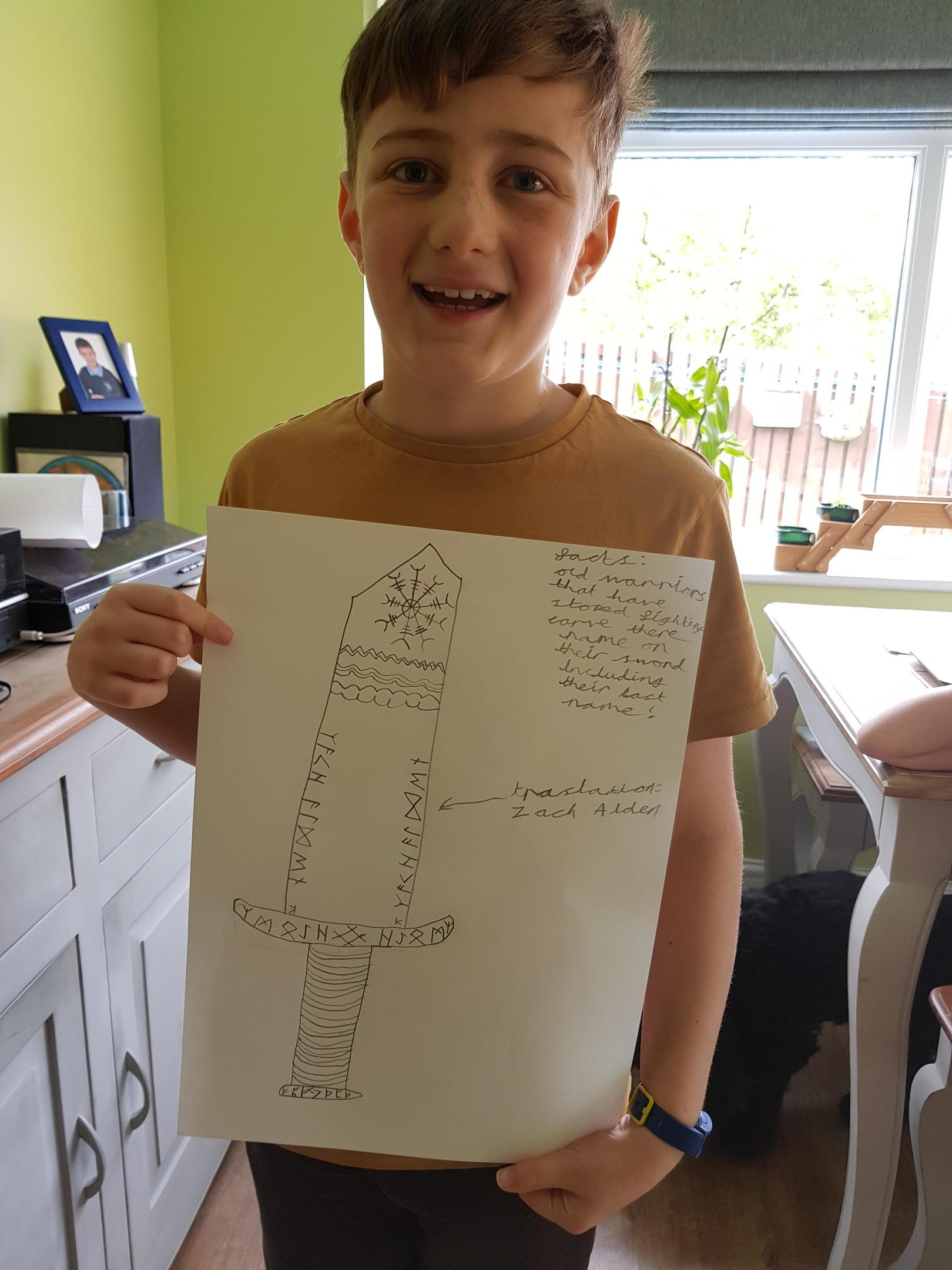 Zach's amazing sword! Lot's of lovely detail!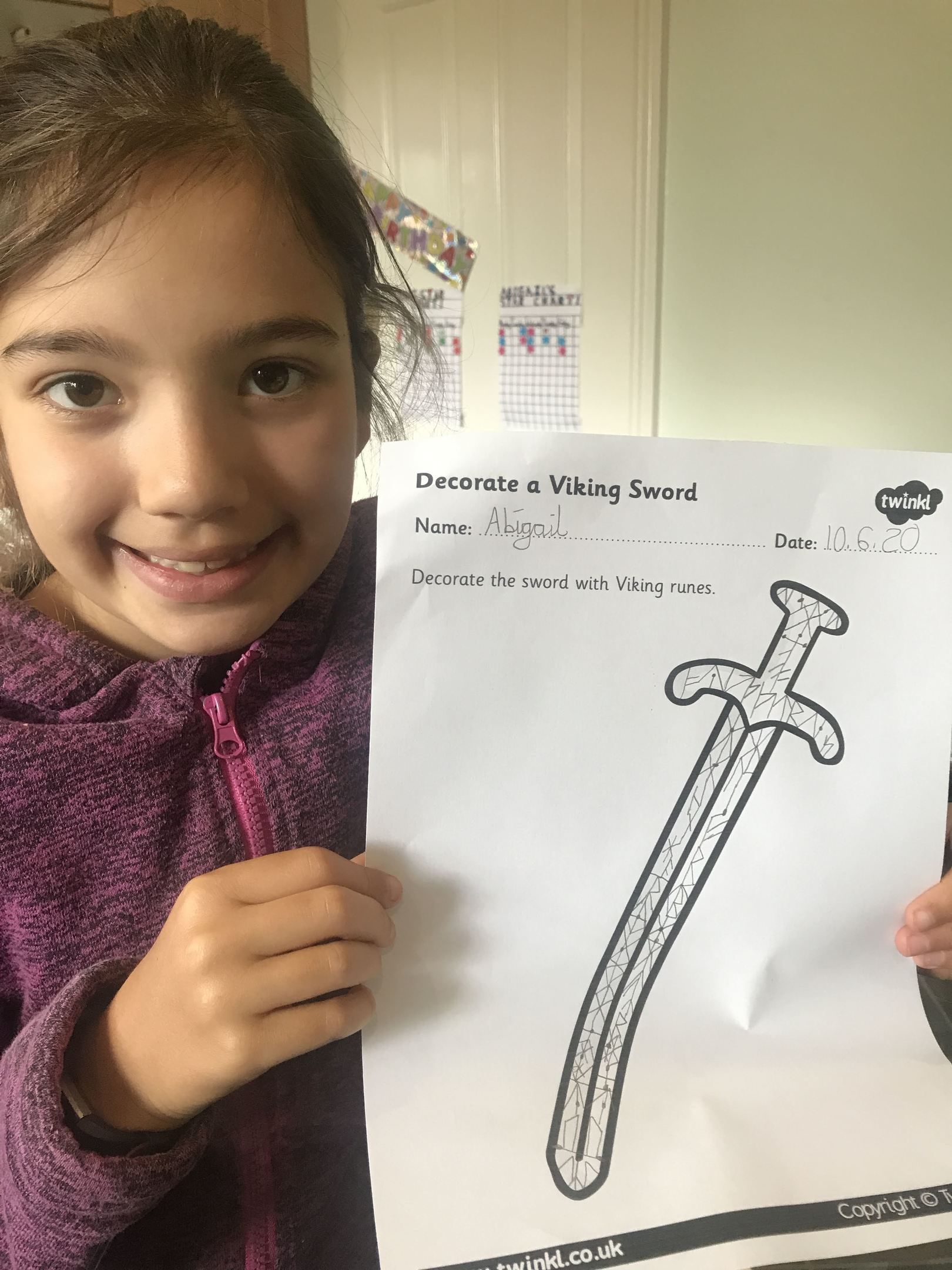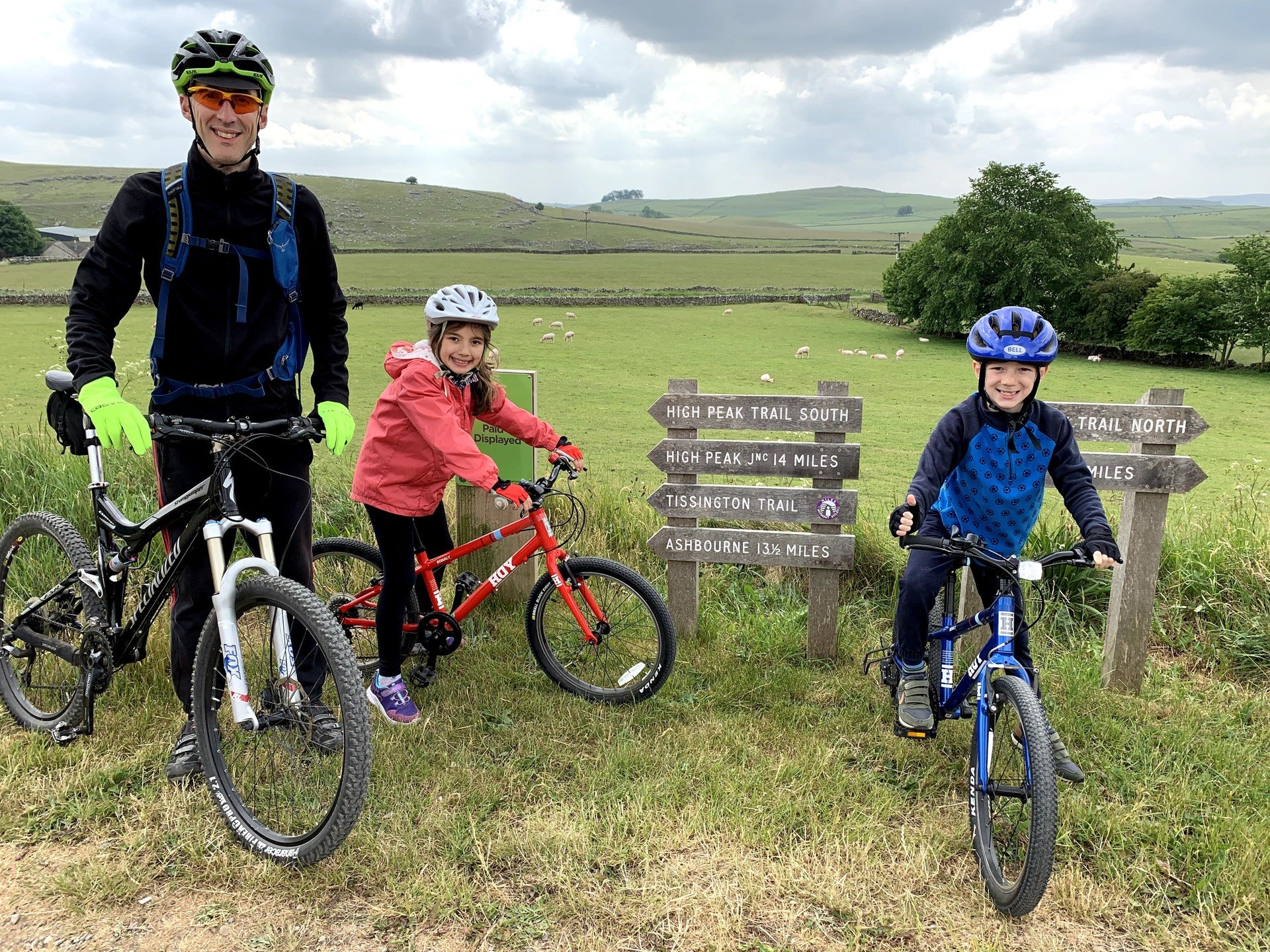 Brilliant art work by Abigail!
And... she also completed a 27 mile bike trial! Wow Abigail
Archie also did a fantastic job completing his Viking shield and sword. What great detail!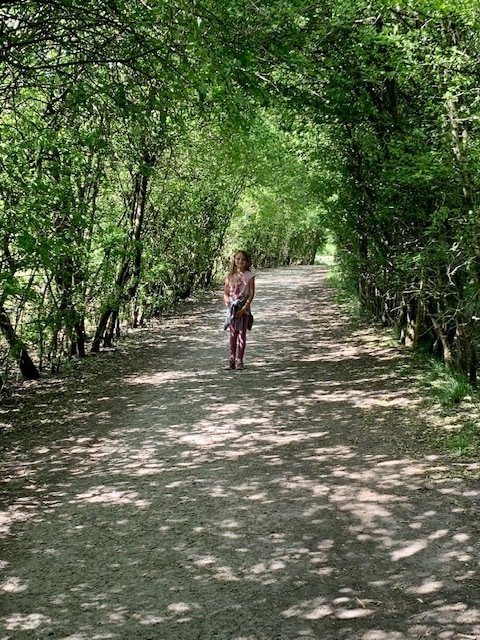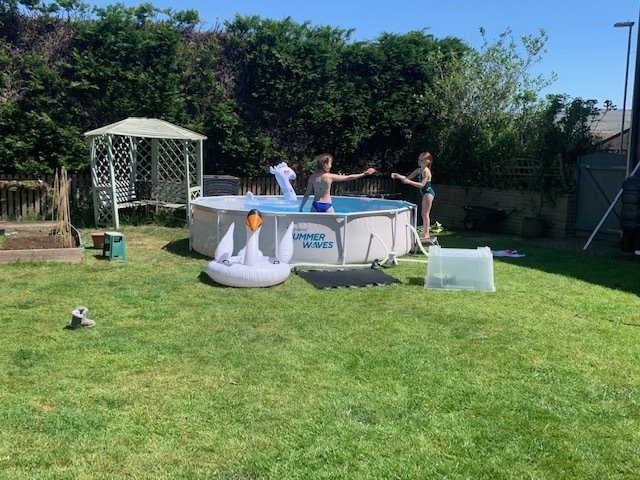 Eleanor has had a fantastic time in her pool and getting 'out and about'.
I want a dip in your pool please Eleanor!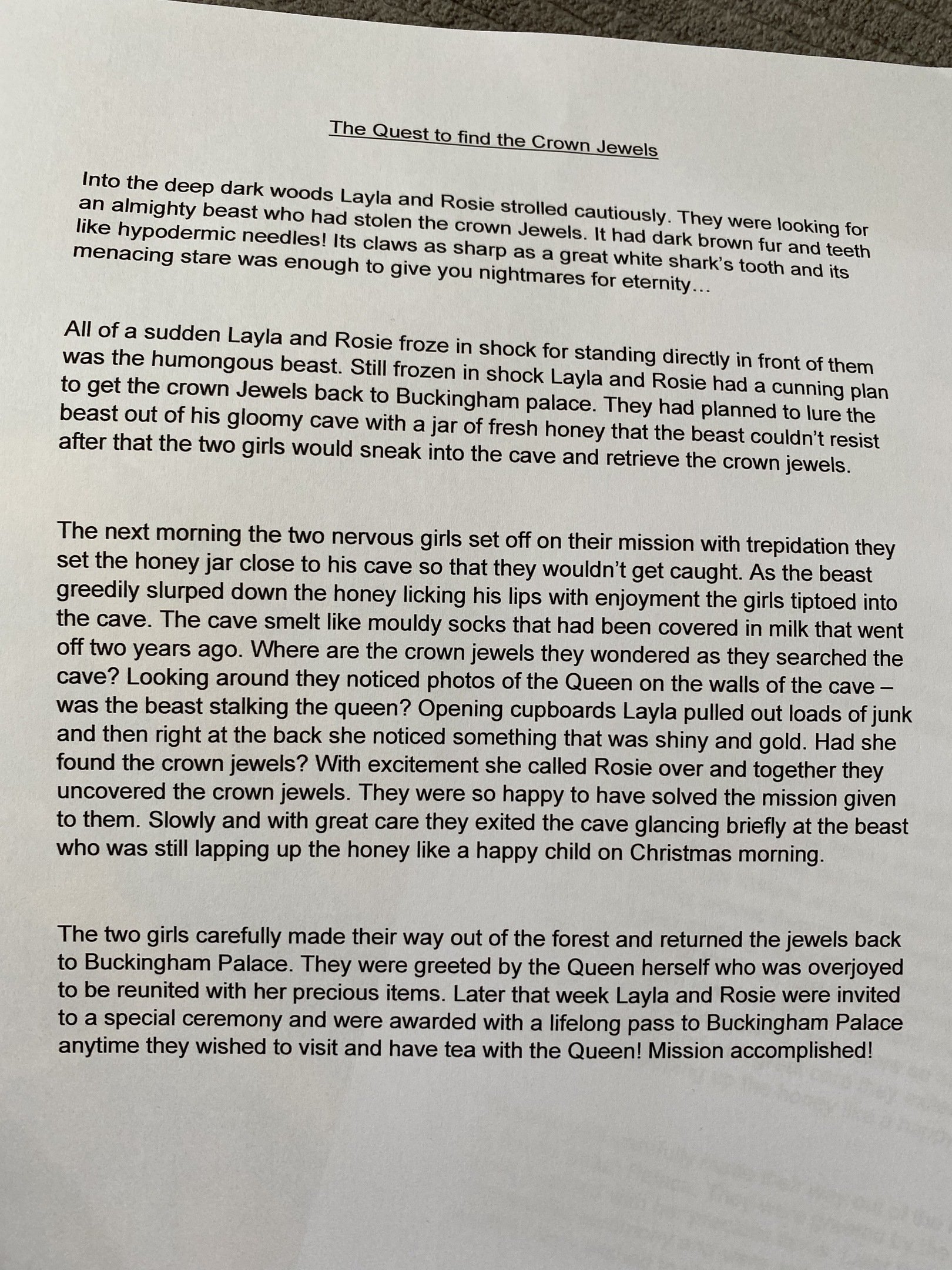 Layla wrote an amazing story using all her up-leveling skills. Well done Layla! Your writing skills are superb! Keep up the good work!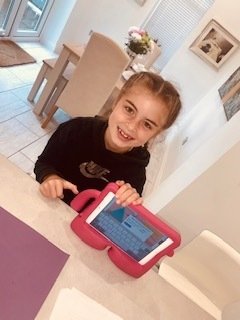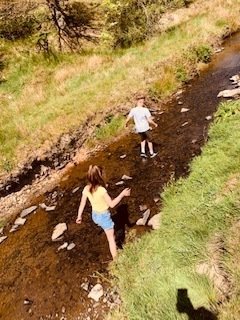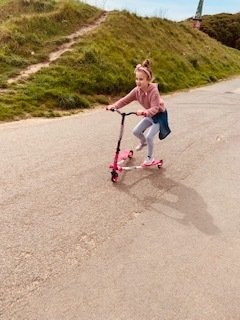 Holly has been zooming around all over the place!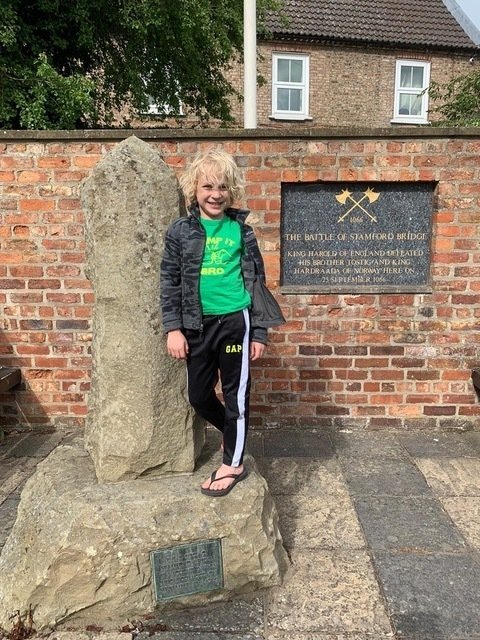 Zachary stood by the memorial at Stamford
Bridge. A huge battle took place there between the Saxons and the Vikings! Great research Zachary!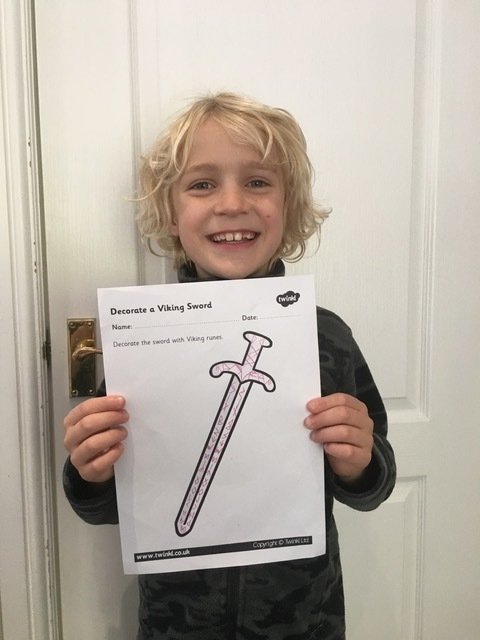 What a fabulous Viking sword!
Please click this link to Classroom secrets kids -logins website.
CPG Books - Hope you're all using these books. They are really useful.
Our topic this term is... The Vicious Vikings! See what exciting and interesting things you can find out about them!
Our science topic this half term is... Teeth, digestion and Food Chains
Week 11 - Beginning 6th July
This weeks literacy is about Goblins! Remember there is quite a lot of work here so do as much as you can! You all know how to up-level your work and make it really great- so try your best and prove to yourself that you are ready for Year 5! I've included some Year 5 warm-ups as well - one a day please!
Maths this week is following on from last week's work. 'Translating
shape' is a great topic and really easy - once you know how of course! Make sure you read the PowerPoint first before you begin the work.Don't forget to start with our daily maths warm -ups.
(Try 2 per day and challenge yourself!)
Day 1 - Start at 1* then move on to 2* and 3*
Day 2 - Can you complete all the levels?
Day 3 - A little trickier this one - take your time to work through the levels.
Topic - Viking comprehension
Vocabulary questions Vocab answers
Standard questions Standard answers
Science - New CGP book - Teeth, Digestion and Food chains pages 1 and 2. Please watch the video first and look carefully at the diagram below to help you with the answers! Video link
This Week's Music.
Follow the link below to listen to this week's music.
https://www.youtube.com/watch?v=4NJRCCgK_AM
This week's music is the 1812 Overture by Peter Ilyich Tchaikovsky.
It is being performed by an orchestra that arrives in sections!
It starts with a string quartet. Which other instruments can you see?
The piece was written to remember the Battle of Borodino in the Franco-Russian war.
You can hear Russian folk songs squash out the Marseillaise (French national anthem) to represent the French army retreating from the Russian army.
Tchaikovsky did not like this piece! Do you?
Mrs Longhurst