Spring Term
Our topic for this term is ...
We will also be looking at the question - DOES A PENGUIN MAKE A GOOD PET?
Literacy
In Literacy this term we will be looking at lots of different genres of writing and we will continue to write independently, looking at the grammatical features of our writing (full stops, capital letters, finger spaces, word choices etc.). We will be reading the Lost and Found, We're going on a bear hunt and Beegu. For each of these books, we will continue to develop our writing skills so we can describe characters using exciting adjectives, we'll be looking at speech, writing postcards/letters, retelling stories and inventing our own. Once we have written our own, we will also have the chance to act it out in the school hall. We will also be writing a recount based on our class trip to Smithills Farm.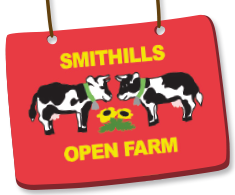 Phonics and spellings - We will start the term by learning our Phase 5 phonics, learning lots of new sounds. We will also continue looking at real and nonsense words. After we have looked at the sounds, we will be looking at words which have these sounds in them. These words will then be sent home to learn and tested in our weekly spelling tests. Every half term we will also look at a Phonics Screening Check (preparing ourselves for the real one in June) - Miss Ingham will start sending this home in April. We follow the Letters and Sounds phonics scheme.
Guided Reading - We will continue looking at guided reading as a whole class, looking at pictures and answering questions about it. We will also be looking at videos and listening to different sounds, answering questions on these to help with our inference skills. This will then be developed into looking at texts using the Reading Rocketeers Guided Reading scheme. We are now beginning to look more in depth at our comprehension skills and finding the answers to questions on our own.
Numeracy
In Numeracy, we will start the new term by revising PLACE VALUE. We will be looking at the value of certain digits and what happens when we add and subtract 10 or 100. We will then look at addition and subtraction, including revising our number bonds to 10. We will also be revising time (days of the week/months of the year) before moving on to o'clock and half past as well as revising doubling and halving of numbers and introduce halving of shapes. An introduction to weight, capacity and lengths will also be covered this term.
To help us in our numeracy lessons, we will be using a variety of maths resources. These will include; numicon, diennes rods, number lines and 100 squares, as well as using multilink.
Science
This term in science, we will be looking at two topics; ANIMALS and SEASONAL CHANGES.
ANIMALS - During this topic, we will be looking at the five senses, learning all about our bodies and where everything goes, we will be grouping animals, looking at animal bodies and also focussing on what we can eat. We will also be doing some more taste testing but this time we will be blindfolded! We will also be having visits from a radiographer to show us x-rays of our bones and will hopefully have a few visits from some of our pets!
SEASONAL CHANGES (Spring to Summer) - After half term, we will be looking at the changes that our country goes through. This includes learning about the seasons and the changes that happen to the trees and plants and what the animals do during the spring months. We will also be learning about how it will affect us and how we can stay safe in the sun as the weather gets warmer.
Topic
In topic this term we will be focused on many aspects of the world we live in. This will take a focus based on where animals live. We will be looking at their different habitats and how they can survive in extreme conditions. We will also be looking at whether we, as humans, would be able to survive in places like the North Pole or in the jungle. We will also be looking at people who do try to survive in these places and those who go and explore. We will be paying particular attention to Robert Falcon Scott who explored Antarctica.
Art/DT/Computing
Art/DT - In art/DT we will look at animal art (drawing and painting animals, creating animal sock puppets and creating a landscape based on the habitat of a certain animal (penguins)). When we move onto our SEASONAL CHANGES science topic we will be looking at the different ways we can create a nature sculpture now spring is here.
Computing - During the first half term, we will be continuing our work on paint and looking at creating pictures and posters. In Spring two, we will be getting the bee bots our and looking at simple computer programming skills including looking at simple algorithms. We will also be working on the iPads weekly using the SeeSaw App for lessons and also begin to use it at home for homework.
PE
Mr Cowling will be teaching our games lessons on a Monday morning and Miss Ingham will be teaching PE. In PE we will be looking at dance - linking movements together and responding to stimuli with a range of movements.
Mrs Longhurst will be teaching RE this term and will be focussing on the units Jesus was special and Easter - Celebrating New Life.
In the Summer Term, we will focus on 'All about holidays' and 'The Beatles'. During the Autumn term, we looked at stories we already knew (The Gruffalo and Zog), stories about Dragons and also looked at different ways we could write about the Great Fire of London. As it neared Christmas, we also wrote letters to Father Christmas, asking him lots of different questions. While these topics will tie in closely with literacy, our numeracy lessons will continue to follow the National Curriculum.