Pop Lacrosse
Team Lacrosse will take place on a Tuesday afternoon, 3:30pm until 4:30pm ie the Year 6 Bubble!.
Year 5 Practice will be on Wednesday afternoon 3:30pm until 4:30pm ie the Year 5 Bubble!
Year 3Practice will be on Thursday afternoon 3:30pm until 4:30pm ie the Year 3 Bubble!
Year 4 Practice will be on Friday afternoon 3:30pm until 4:30pm ie the Year 4 Bubble!
2020-Winners of the Rochdale Pop Lacrosse competition.
The team also qualified for the National Competition in Sheffield but unfortunately this was cancelled.
Upcoming Tournaments and Matches
No competitions currently
Lacrosse Skills
Mr Kenyon will continue to coach lacrosse skills, which is open to all KS2 children. This will take place on a Wednesday morning, 8:00am until start of school.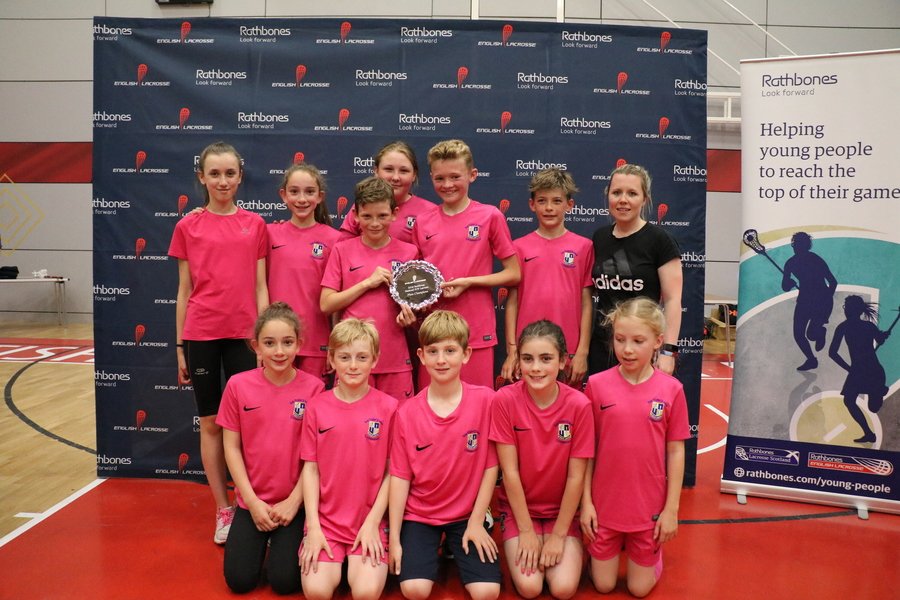 2017-2018
Holy Trinity competed in the Rathbones POP Lacrosse Nationals Tournament (held in Sheffield), playing games in a tough group stage. HT came fourth in the group and was put into the Plate Competition.
These children excelled themselves and won all of the knock out games, which meant Holy Trinity are Rathbones POP Lacrosse Nationals Plate Champions.
206-2017
Under Mr Allen's coaching, the lacrosse team played fantastically in all of their tournaments.
In the first tournament of the year, #TeamHT won all of their games with some superb displays as a team and individually.
In the Lacrosse finals, #TeamHT took away the gold medal ensuring they qualified for the Greater Manchester Games!
At the Greater Manchester Games, the team proved they could hold their own and progressed to the quarter finals. Unfortunately, this is where their journey came to end but displayed some fantastic skills making HT extremely proud of their achievements.