Cross Country
Cross Country has now ended for this school year. Cross Country is for children in KS2 and will take place on a Thursday afternoon from 3:30pm until 4:30pm, on the school field or at Hare Hill Park. Children will need to wear appropriate sports kit and are expected to get quite muddy. Miss Ingham and Mrs Payne have led Cross Country this year.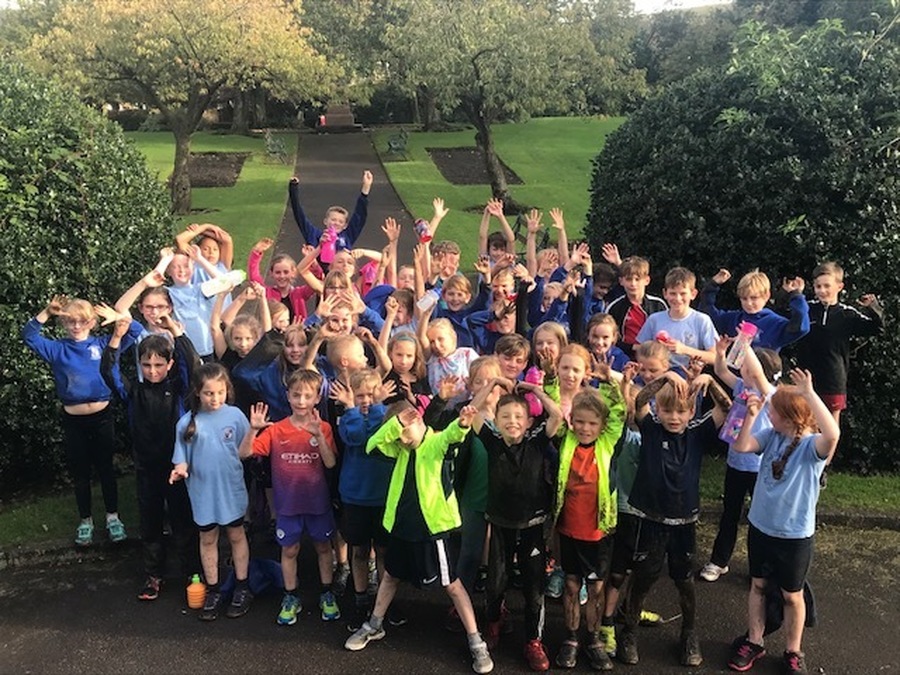 2017-2018
GM Schools Cross-Country - On Saturday 3rd February 4 children represented HT and the borough of Rochdale. We are very proud of these runners and the course was brutal! Eva (61), Ella (83), Emily (95) and Ben G (33) ran their socks off! They also came Rochdale 1, 2 and 3 for the girls and Ben came 2nd in Rochdale. Well done again guys!
-
Y5/6 Beech House - Another gruelling race and all credit must go to these twelve children! Every child finished top 20 and really did excel themselves! Ella and Eva both took gold in their races (Ella by half a lap and Eva with only one shoe!), Ben G and Archie took silver and bronze respectively. The Rochdale Schools team hasn't been chosen yet but we are expecting to see many of our children running at Heaton Park this year. Superb running!!
Y5 Girls - Ella (1st), Millie Pr (10th) and Iona-Grace (11th)
Y5 Boys - Bailey (12th), Jack (18th) and Jasper (20th)
Y6 Girls - Eva (1st), Emily W (7th) and Jessica (14th)
Y6 Boys - Ben G (2nd), Archie (3rd) and Ben T (14th)
-
Y3/4 Beech House - The race itself is extremely hard, add in pouring rain and winds and it becomes even harder. All 12 children ran their socks off and should be extremely proud of themselves! Well done guys!
Y3 Girls - Anabelle (5th), Kate (6th) and Hannah (22nd)
Y3 Boys - Jake D (5th), Jake R (14th) and Finley (15th)
Y4 Girls - Lucy (8th), Madeleine (9th) and Kaydie (12th)
Y4 Boys - Thomas Mc (3rd), Ciaran (8th) and Louis (11th)
-
First event of the year and what a start! The Y3/4 teams ran their socks off in a local competition on Friday 22nd September. We came away with four medals in total and 4 other top 10 finishes. Superb!
Y3 Girls - Anabelle won silver and Kate finished in the top 10
Y3 Boys - William S came 1st with Finley a close third
Y4 Girls - Top 10 finish from Lucy
Y4 Boys - Third place for Ciaran and a close 4th from Louis
2016-2017
Last year, Mr Allen and Mrs Payne took the Y3/4 and Y5/6 teams to run at Beech House, competing against other Rochdale schools.
Y3/4 - Lots of top 10 finishes with 2nd places for both Madeleine and Ella
Y5/6 - In the Year 5 boys race, Ben received a gold medal whilst Eva gained bronze in the Year 5 girls race.
For the Year 6 girls, Olivia came away with a silver medal and Kacie F received bronze.
Through running at Beech House, Ben, Eva, Olivia and Kacie all qualified to represent Rochdale. All four children ran amazingly, on a very cold winter's morning, and certainly did Holy Trinity very proud.